Curated Culinary Experience
Delivered to your Door
Show your guests the very best of physically distanced hospitality.
The team at Daniel et Daniel has curated menus for you to select from. We pack them securely and prepare them beautifully for delivery to your guests' homes. They can be customized with your corporate logo or personalized with your guests' names. Whether you are supporting a corporate virtual event or creating a shared catered experience in other ways, we are here to help make it memorable and convenient for you and your guests.
Our team is here to assist with everything from small gifts to full scale virtual event hosting. Let's work together and make something exceptional!
For more information, contact us and speak with one of our Toronto catering consultants.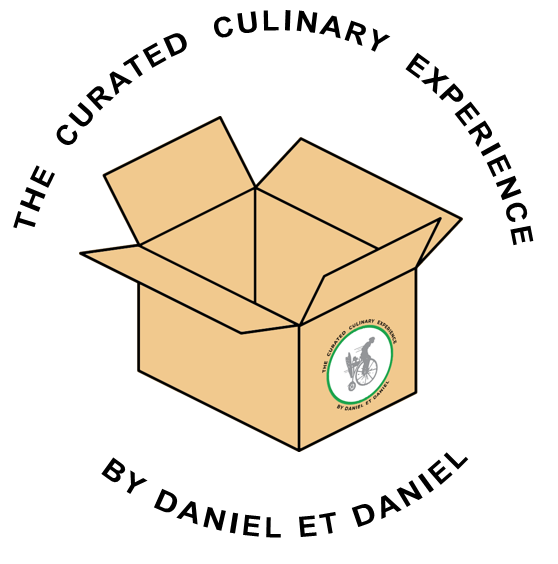 1. CREATE
YOUR EXPERIENCE.
SELECT YOUR MENU
EXCITE YOUR GUESTS WITH THE ADDITION OF SPECIAL ENHANCEMENTS
LIVEN UP YOUR EVENT WITH VIRTUAL ENTERTAINMENT
2. INVITE
YOUR GUESTS.
LET THEM SELECT THEIR MENU ITEMS PREFERENCE(S)
SEND US THE PARTICIPANTS ADDRESSES
3. UNBOX
YOUR EVENT.
FOLLOW THE HEATING AND ASSEMBLY INSTRUCTIONS
ENJOY YOUR MEAL
SHARE YOUR EXPERIENCE
OUR SET MENUS
Pick from one of our pre-built menus below or ask us for a custom menu.
Our team of experienced catering & event planners will help you select the perfect menu for any occasion.
Prefer a la cart options? Contact us for a fully customized experience.

YOUR SAFETY: YOUR SAFETY IS OUR TOP PRIORITY. READ OUR "STOP THE SPREAD POLICY" HERE!
LEAD TIMES: ALL ORDERS MUST BE CONFIRMED ONE (1) WEEK PRIOR TO YOUR EVENT. ALONG WITH CONFIRMATION, AT THIS TIME WE ALSO REQUIRE GUESTS' DIETARY RESTRICTIONS/ALLERGIES AND COMPLETE SHIPPING INFORMATION (INCLUDING RECIPIENTS' NAME, FULL DELIVERY ADDRESS WITH BUZZER NUMBER IF APPLICABLE, RECIPIENTS' CELL PHONE NUMBER).
SHIPPING AND INCLUSIONS: DELIVERIES WITHIN THE CITY OF TORONTO PROPER (POSTAL CODES STARTING WITH "M") ARE $15.00 PER ADDRESS. ORDERS UNDER 50 BOXES WILL BE SHIPPED WITHIN A 4 HOUR WINDOW. FOR ALL OTHER REGIONS AND ORDERS LARGER THAN 50 BOXES, PLEASE INQUIRE WITH YOUR PLANNER FOR PRICING.
Enhance Your Box
Daniel et Daniel strongly believes in supporting our community and its local businesses. We have compiled a list of incredible Toronto-based vendors who can help you provide your guests with an elevated experience through their exciting products. Add to your boxed event with locally-produced fare and introduce your guests to homegrown superstars. Check out the list of enhancement options here.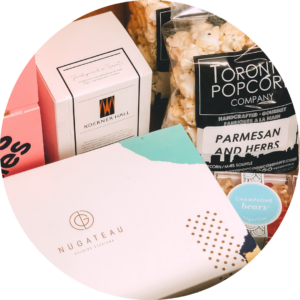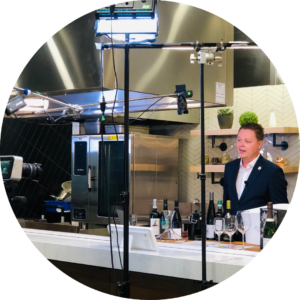 Entertainment
From A/V production to hands-on activities such as wine and whiskey tastings, our planners will help you decide what exciting elements are best to keep you and your guests engaged in the experience. Share your vision with us and we'll find the right people to make your virtual event come to life!
Virtual Event Catering