Toronto Catering
with Style
Our innovative catering menu development team uses local ingredients for inspiration when creating our new seasonal releases. We are passionate about providing fresh, exceptional dishes and have built strong relationships with the best food suppliers and vendors in Toronto. We believe in the importance of environmental balance and are committed to supporting sustainability and ethical sourcing. Among other green initiatives, we advocate ocean-friendly seafood choices, and are proud partners of OceanWise.
We provide corporate catering, wedding catering and private event catering services for events in Toronto and across the GTA.
Get the help of Toronto's top catering company.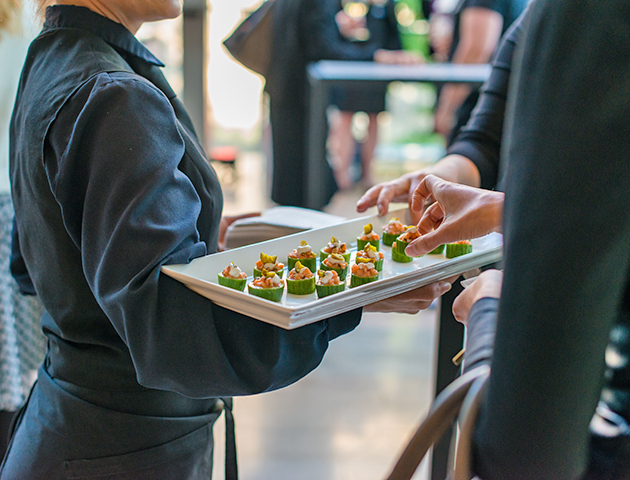 Daniel and Daniel is proud to credit much of our success to our accomplished line up of chefs and catering consultants.
Combining their array of skills and culinary experience from around the world, our menu development team is renowned for setting trends with innovative dishes and unique menu designs.
We take a collaborative approach to catering—you will work closely with a dedicated catering consultant who will help you select food items and make recommendations based on your needs.
Our menus are customized to complement your occasion, and dishes are tailored to meet specific dietary requirements or food-related allergies. We strive to deliver the best dining experience possible, and all our food is prepared fresh and on-site.
Wedding Catering in Toronto
A celebration commemorating your new life together should be accompanied by cuisine that reflects the love shared between you and your partner. Our consultants have extensive experience in wedding catering and work collaboratively to create your perfect, fully customized, bespoke menu. From your décor and theme colours to seasonal and local foods, we place an enormous amount of thought and planning when developing our food items. Weddings are an occasion where we create the memories to cherish a lifetime, and Daniel et Daniel's wedding catering specialists strive to ensure your cuisine is one of them.
Learn more about your exquisite wedding catering services.
Private & Off Premise Catering
Sharing memorable experiences of our own throughout the years, we consider ourselves a family and understand special occasions are an opportunity for friends, and loved ones to create warm memories of happiness and joy.
Whether you're hosting a party at your home or at open-air, private location, Daniel et Daniel brings our expertise, professionalism, and unparalleled service to you with our off-premise events team. Private events require careful execution, and our planners can assess your specific needs based on your guest list and venue size.
We take great care in catering for private events with impeccable attention to detail, we oversee everything from welcoming your guests and taking their coats, to passing around canapes and filling wine glasses. There is no greater satisfaction for us than seeing the look of awe when we plate our masterpieces in front of your guests, knowing you're among them, enjoying the fruits of our labour. We work our magic from the moment your first guest arrives until the last light goes out.
Corporate Catering
Our seasoned, imaginative catering consultants use a unique and innovative approach when developing corporate catering menus. We fully customize your menu, pulling inspiration from your vision and brand, as well as fresh seasonal food and local trends. Our vastly experienced chefs prepare all food on-site, allowing us to provide the ideal corporate catering experience. From plating and theme to the unparalleled service your guests will receive, we pride ourselves on exceptionally high standards, and our mission to provide culinary excellence is evident in every bite.
Find out more about our Toronto based corporate catering services.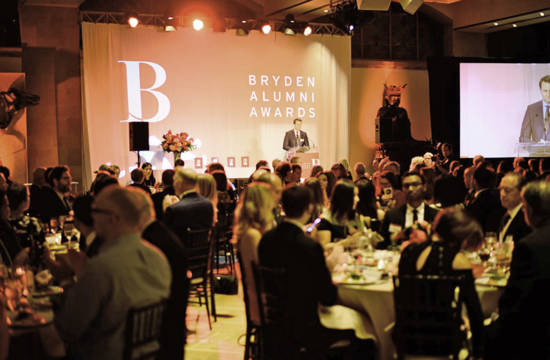 Catering