Private Catering
in Toronto
At Daniel et Daniel, we cater some of Toronto's most memorable events. From birthdays, to bar mitzvahs, to dinner parties, we've done it all. Whether you're planning an event with dozens of people at a large venue, or something cozier at your own home, our catering team is here for you. With our team of catering experts you'll be able to enjoy your own event as if you were a guest.
Our Catering Consultants will work with you to create a menu that's seasonal, fresh, and customized to your tastes and your guest's dietary requirements. Our Private Chefs and our wait staff will ensure that everything is prepared, plated, and served, to your exacting standards. They'll also leave your kitchen in pristine condition at the end of your event.
If you're looking for something simple yet delicious, we have a variety of options. Food platters, stationary salads, appetizers and main courses can be delivered and enjoyed by everyone, while at the same time keeping your costs down.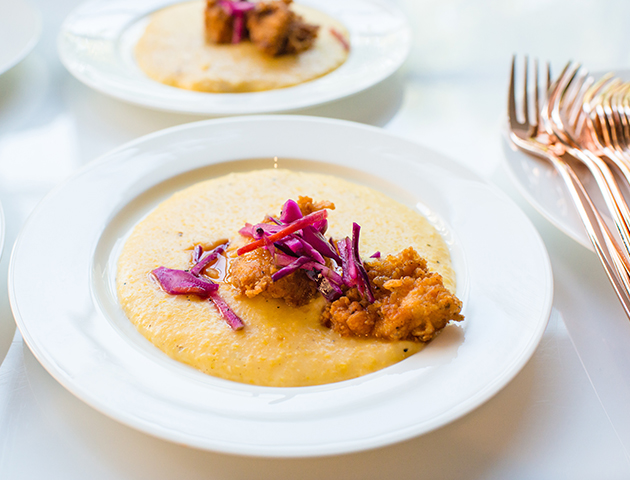 Sophisticated Event Menus
Daniel and Daniel has an accomplished line up of Private Chefs and Event Catering Consultants to help ensure your event is amazing.
Combining their wide range of skills and worldwide culinary experience, our event menu team is renowned for setting trends and developing menus perfect for the occasion.
Please see our sample private event catering menu.
Every event menu is customized to match the occasion. Our dishes can also be tailored to meet specific dietary requirements or food-related allergies. We work hard to ensure the best result for your event. All our food is prepared on-site and made fresh.
Full Service Catering – Beyond the Kitchen
To better serve our clients, Daniel et Daniel has developed a wide range of event planning services that extend beyond the kitchen. We're truly a full service caterer. With over 35 years of history in Toronto, we've built relationships with the city's top event suppliers. This allows us to bring the best of everything, from produce to linens, to your event.
Audio Visual; Bar Mixology; Décor; Design; DJ; Entertainment; Event Signage; Floral & Plant Arrangements; Furniture Rentals; Lighting; Live Performances; Food & Beverage Pairing; Sommelier; Staffing; Staging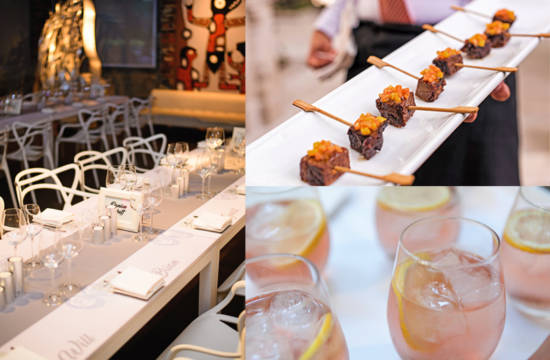 Private Event Planning
If you need help with planning your event then we can help! Please have a look at the services we offer for private event planning
Be sure to speak to our event planners to discuss your tastes and event requirements and to get different menu suggestions. Based on your style of event, guest count and other requirements, our event planners can help you with menu, staffing, rentals, florals and any other event needs.
Learn more about our private event planning services.
Private Catering