It's no secret that COVID19 and the provincial government's planning have left Toronto's top wedding venues with a backlog of weekend bookings till 2023. As the province starts reopening, couples are racing to book their weddings that have been postponed, rescheduled, and canceled due to the pandemic.
Whether you're making wedding plans for the first or fifth time, you might want to consider hosting a backyard wedding. To start, all you need is a happy couple, some guests, and a backyard. If you don't have the first two, maybe a wedding isn't the best event for you. If all you're missing is a backyard, odds are you know some family or friends that can help you with that. With a bit of imagination and creativity, having a backyard wedding will undoubtedly add a unique touch to your special day!
Guest Count
Based on the space you have available, determine the backyard's maximum capacity. If social distancing requirements are in effect, estimate about 40sqft of open space per guest. For example, if you have ten guests, you will need 400sqft and so on. See the below table as a quick reference. Whether or not gathering requirements are in effect at the time of your wedding, remember it is important not to overcrowd your space. Event furniture such as podiums, food stations, etc., will reduce the amount of open space you have, thereby reducing your maximum capacity.
With Gathering Restrictions:
Space Size (sqft) 400 600 800 1000 1200
Capacity 10 15 20 25 30
Make it Safe – Create Open Space
Remove any obstructions such as rocks, stumps, and level the ground if required. Keep an eye out for any objects that could hurt someone. After all, it's a wedding and people will be drinking. Ideally, you want to create as much open space as possible.
Create a Floor Plan
The backyard will need to serve multiple purposes. Look at the space you are working with and identify the best spots for a cocktail reception, dining area, and even a Remember, the more guests you have, the larger each of these areas will need to be.
Choose and Create Focal Points
The background of your wedding reception makes a significant impact on the overall feel of your celebration. If your backyard doesn't already have a beautiful backdrop for the ceremony, you can create one. Use accent pieces like potted trees, wooden arches, or living walls, and flower walls to create impactful focal points to complement the space.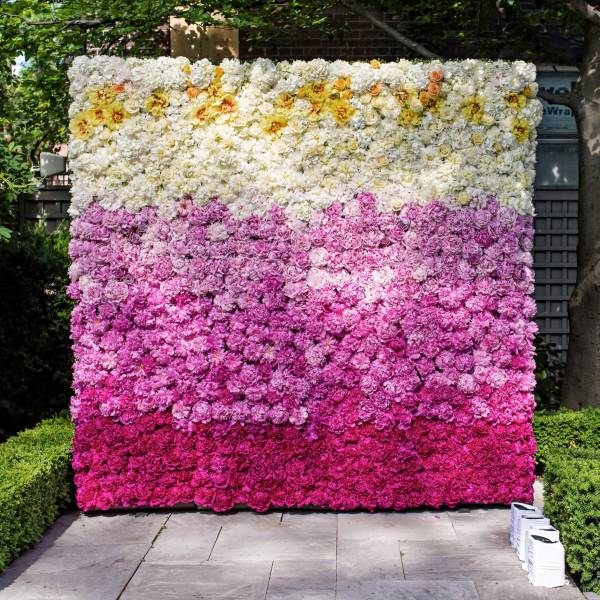 Have a Rain Plan
If you have room, get a tent. One or two strategically placed 10 x 10 tents can save the day. Whether you rent or buy these, they are great for providing shelter from rain and the sun. Tents can cover the bar, a lounge area, food stations, or pop-up kitchens.
Ambient Lighting
Good lighting goes a long way for evening receptions. It's inexpensive, easy to put together, and helps set the mood of your space. Stringing lights under a tent or shining a spotlight on the ceremony backdrop will help turn guests' attention away from something you do not want them to focus on. Remember to keep the light profile warm. Most incandescent lights are warm in colour, and when using LEDs, try to choose something below 3000k in colour temperature.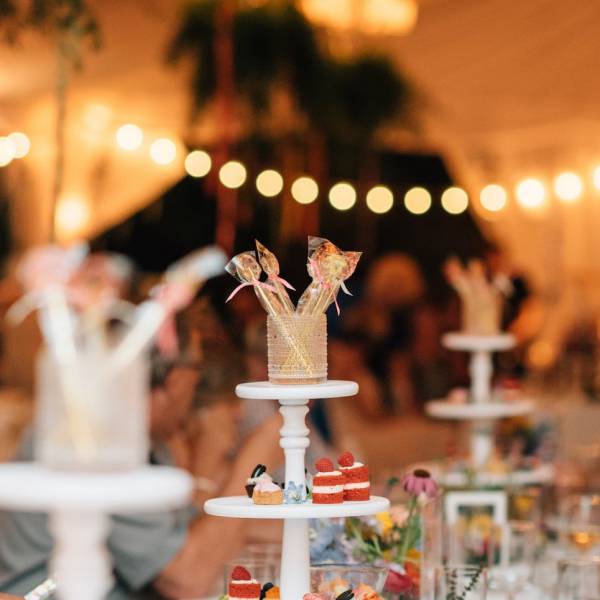 There are several ways to get creative when throwing a backyard wedding without losing the magic of your wedding day. If you're still unsure where to go from here, get in touch with our team, and we would be happy to help!
Are you planning a fall wedding? Check out some of our favorite fall venues in Toronto.
Summary
Article Name
Turn a Typical Toronto Backyard into a Wedding Venue
Description
6 tips for transforming a typical Toronto Backyard into a gorgeous wedding venue. Navigate Ontario's gathering restrictions to throw a bashing backyard wedding
Author
Publisher Name
Daniel et Daniel Catering & Events
Publisher Logo