The Best Cakes
in Toronto
We prepare all of our desserts fresh daily, as such cake selection, and decoration can vary day-to-day. While the fruit garnish, chocolate swirls or flowers may be different from one day to the next, we promise that each cake will taste as delicious as the last. If you want a particular flavour, please call our food shop to check our availability. If we don't have what you're looking for, we will happily take your order in advance. Please contact our Toronto catering office directly to for all slab cake and croquembouche orders. Both the food shop and catering office require a minimum two days notice for special orders.
Slab cakes are available in 25-35, 35-45, 55-65, 90-100 serving sizes. Some items are seasonal. All large sizes require 3-4 days notice.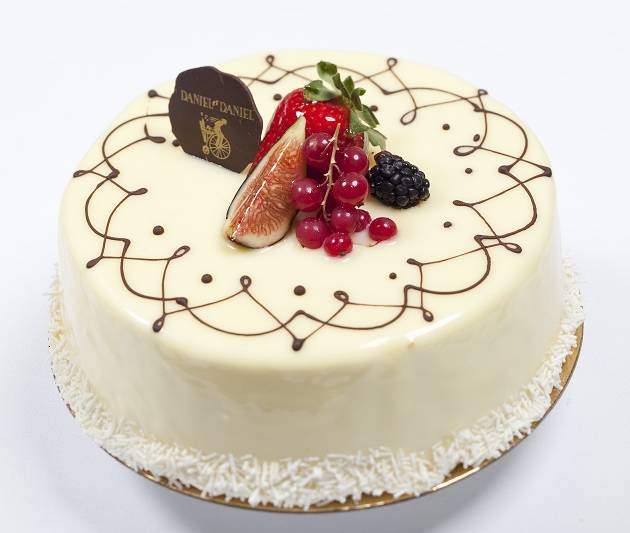 Spectacular Toronto Wedding Cakes
Sharing your first meal as a married couple is a momentous occasion and brings all those who indulge with you closer together. Having an amazing cake to top off the perfect reception is priceless. Daniel et Daniel is the leader in wedding catering in Toronto, with a team that specializes specifically in wedding cuisine. Get our help to make memories that last a lifetime.

Cakes & Desserts – Pictures