If you've hosted a small event in the past, you know how much time and energy is required make it successful, before, during and after the event.
At one point, you may have considered preparing the food yourself, but you are either short on time, require special kitchen equipment, or simply because you want to relax and interact with your guests rather than be pre-occupied in the kitchen.
From festive holiday dinners to a lavish engagement party with your closest friends and family, hiring a top caterer for your small event will save you plenty of time and energy. From creating a menu to making sure your guests are happy and comfortable, it will allow you to enjoy your own event as though you were a guest, providing you with an overall stress-free experience.
Catering Menu and Execution
Working with a top caterer makes menu planning easy and fun. The catering planners are there to help you navigate the daunting world of menu choices and ensure that what you choose works for your event and guests. The end result is a seasonally focused menu that represents you, and accommodates any dietary restrictions you or your guests may have.
On event day, each course is prepared to perfection, impeccably timed and beautifully presented. The staff is professional and courteous, and will be fully prepared with all the necessary equipment needed to execute your event seamlessly. Ingredients are prepared and ready to cook, and you won't even have to open a cookbook or write a grocery list.
Professional Service – Waitstaff do more than pass plates and pour wine.
Even a small event requires a great deal of attention, and being a star in the kitchen isn't enough to cut it. Service staff greets guests as they arrive, taking their coats or bags, passing appetizers and pouring drinks. More importantly, they are attentive to your guests' needs, ensuring that everyone is comfortable. The waitstaff also plays a key role in clearing plates between courses and keeping everyone's glasses full, allowing you to partake in the meal and conversation rather run back and forth between the table and oven.
Full Service Catering Experience – Enjoy your event as though you were a guest.
Let's be honest – guests have it good! They show up for a good time and leave with fond memories of the party. It's like going to a fine restaurant with your friends and having an overall great experience, and returning home to a clean, untouched kitchen. This is exactly what you can expect when working with a top Toronto catering company. You're able to feel confident that the food will be great, and you won't be left with a mountain of dishes at the end of the evening.
Whether it's for a small dinner party for 10 or a modest birthday celebration for 30, we love bringing families and friends together to enjoy great company and exceptional food. As a top Toronto Caterer and Off Premise Caterer, Daniel et Daniel caters in a variety of locations all across the city, while delivering excellent food and a service level experienced in fine dining.
To learn more about the catering services we provide for small parties in the Toronto area, please see our Private Catering page.
Take the hustle out of your next dinner party by contacting us for a quote today!
Summary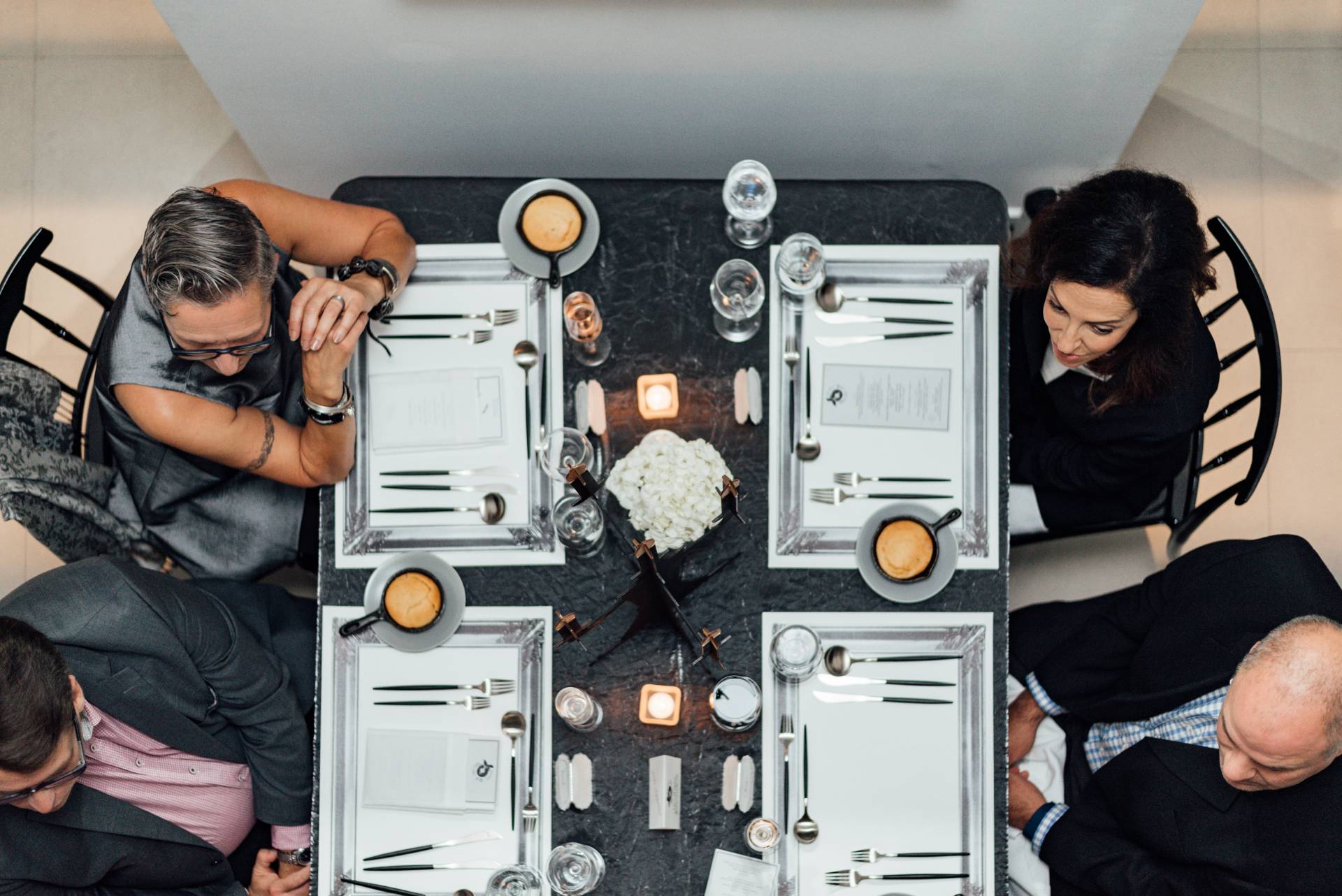 Article Name
Reasons why Toronto Catering for Small Parties makes sense
Description
Three strong arguments in support of hiring a Toronto Caterer for small events.
Author
Publisher Name
Daniel et Daniel Catering & Events
Publisher Logo