For the Salvage event at Metropolis we pulled out one of our newest desserts: Chocolate Pudding with Smoked Whipped Cream and Toffee Crunch. That's right, smoked whipped cream. It was a hit at the event and now we're eager to show you how it's done.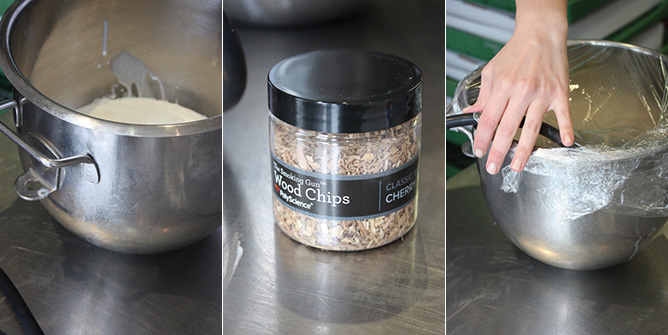 First, let's gather our supplies: whipping cream, smoking gun and cherry wood chips.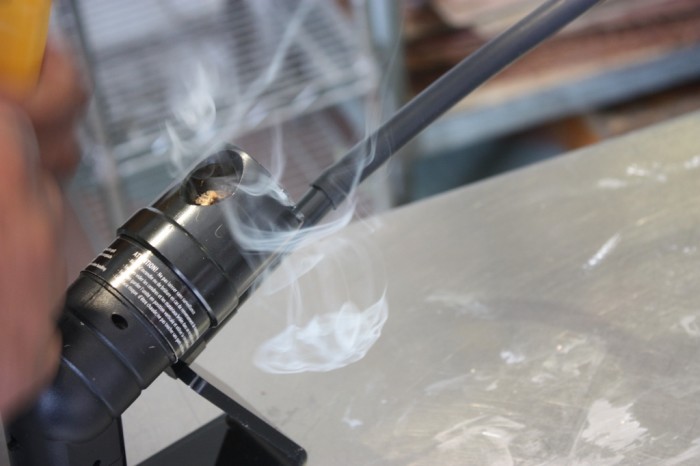 Let the smoking begin! We seal off the bowl, then load up the smoking gun with the cherry wood chips, light the gun and allow the bowl to fill up with smoke. We let the cream and smoke sit for about 15 minutes. Once that process is finished, the cream is ready for whipping and a little sugar for sweetness.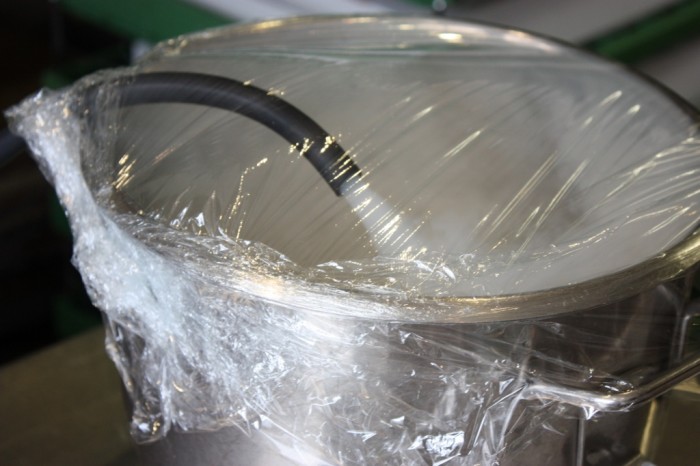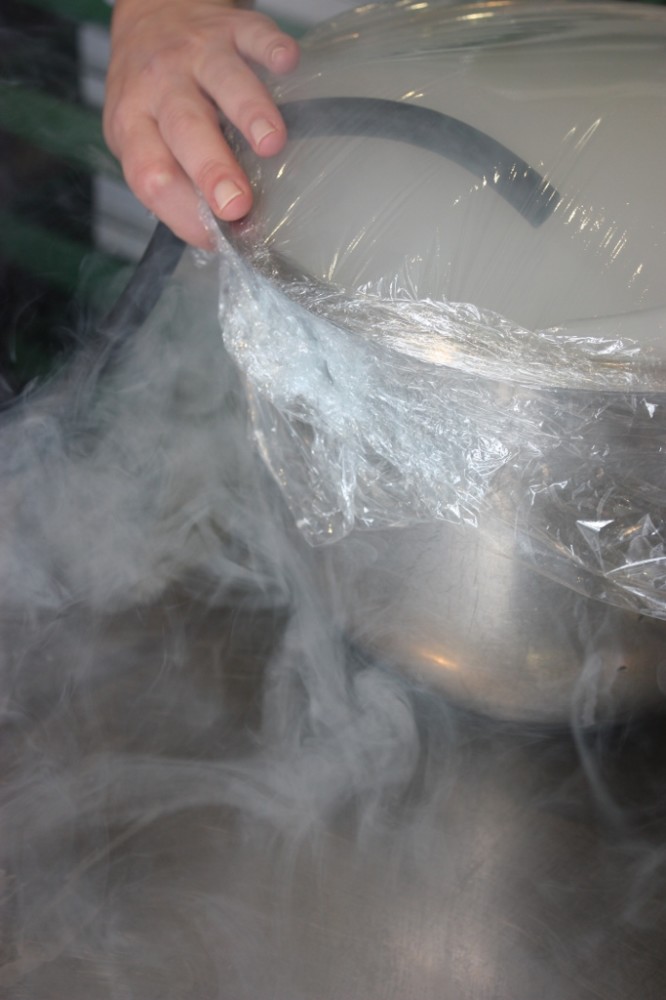 We served the smoked whipped cream over a dark chocolate pudding which perfectly complemented the cherry wood notes from the cream. Topping it off with our house made toffee crunch added dimension and a toothsome crunch.