There are hundreds of event venues in and around Toronto and the GTA.  When faced with so many options, how do you choose the right space for your event? The process can be a bit intimidating, so to help you in your search, our team at Daniel et Daniel has put together the following list to guide you in your decision.

Know the Event: It sounds simple, but each event is different and without a thorough understanding of what is entailed, you leave too much to chance. What type of event is it? What are the needs and objectives?  How is the event's success being measured?  Who are the stakeholders?  Is this a first time event? What are the client/attendee expectations? Do you have a detailed event schedule with all of the required information such as: event description, set-up needs, food & beverage arrangements, audio/visual requirements, number of attendees, budget, etc.?
Capacity: Regardless of how attractive or affordable a venue is, the physical space needs to be able to accommodate the needs of the event. This includes: guest seating, food service, décor, audio visual needs, back of house service areas and storage. Additionally, there are requirements such as: registration, reception, exhibits/displays, and space for entertainment that also need to be addressed. While different set-up configurations can maximize the use of space, you need to ensure that the venue is conducive to the needs of the event. Detailed floor plans drawn to scale are the best way to ensure you have everything accounted for, and you should plan in advance in case the attendance changes.
Location: Location is an important consideration and one that can dramatically affect an event. Determining factors such as: where your guests will be arriving from and departing to, the venue's distance to other locations such as offices, residences & hotels. Is there an expectation or benefit to having access to public transit, parking or airports? Are travel times reasonable depending on transportation modes and expected traffic delays?
Reputation: Are you considering an established venue? The truest test of a venue's ability to deliver on event needs is to have demonstrated success. Ask to see reference letters from past clients or suppliers – a minimum of three of each is acceptable; you can also ask other event planners or check online reviews.
Value: Budgets are frequently used to control event costs and you must be diligent in ensuring all expenses have been accounted for. Confirm the landmark or rental fees at a particular venue and what is included. Find out what costs will be applied to your suppliers and if there are any services or suppliers that are exclusive to the venue. Once you have added up all of your costs, compare it to your budget to see if any line items have been added or eliminated.
Profile: Does the venue reflect the event objective and the nature of the event? What about personal preferences, or the company brand or organization's values?  Would the needs of the event be supported in the venues you are considering?  At this point, scheduling site inspections is essential in determining the fit between a venue and the event, and if it meets with stakeholder expectations.
Ambiance: During your site inspection look for things such as: high ceilings, natural light, existing décor, outdoor space, house lighting, colour schemes, cleanliness and upkeep. Depending on the event, these elements can dramatically affect your guest experience, as well as your budget.
Accommodation: Does the venue meet accessibility requirements? Are there automatic doors, ramps, wheelchair-accessible washrooms or elevators? Is there a loading dock or reasonable alternative?  Is the space accessible to suppliers during the day and overnight? Are there suitable climate control systems to keep your attendees comfortable?
Amenities: Does the space come with a partial or full kitchen? Creating a satellite kitchen can be expensive, and the cost of renting ovens, tents, hand washing stations, water supply and refrigeration can break your budget. Is there existing audio/visual equipment, dance floors or staging? How does the existing electrical supply support the needs of your event? Find out what you need and what is provided well ahead of time.
Insurance: If you are doing everything on your own, some venues require a minimum amount of general liability Insurance, and you should be prepared to add them as an additional insured. Know their requirements early so it doesn't become a surprise later in the process.  This is something an event planner may be able to assist you with.
Privacy: Are other groups likely to be using the venue at the same time? There are logistical arrangements that must be accounted for, including: access to shared space, washrooms, parking, security and any disruption related to noise and/or the moving of rental and production equipment.
Customer Service: The red carpet may be rolled out during the site visit, and your needs may be well handled during the time leading up to the event. However, it is equally important to know who will be onsite to support the event and respond to requests from you, your attendees and staff/suppliers.
Ideally you want to have the venue booked at least six months in advance to ensure your date is secured and you have time to select your suppliers and coordinate invitations or event marketing.
The venue you select has to support all of your event needs and objectives, from the point of contact, throughout the planning process, during the event and even afterward.  Read all agreements carefully and ensure you understand all the terms and conditions, and don't be reluctant to negotiate.
Regardless of the event, there is a lot of pressure to deliver a perfect experience for your guests.  If you need help with his decision, contact us for a free consultation.  Our event professionals can guide you through the process and recommend a number of venues that would be perfect for you! You can also check out our venue listings at www.danieletdaniel.ca/venue-search and if your planning everything yourself, consider using some event planning software.
Summary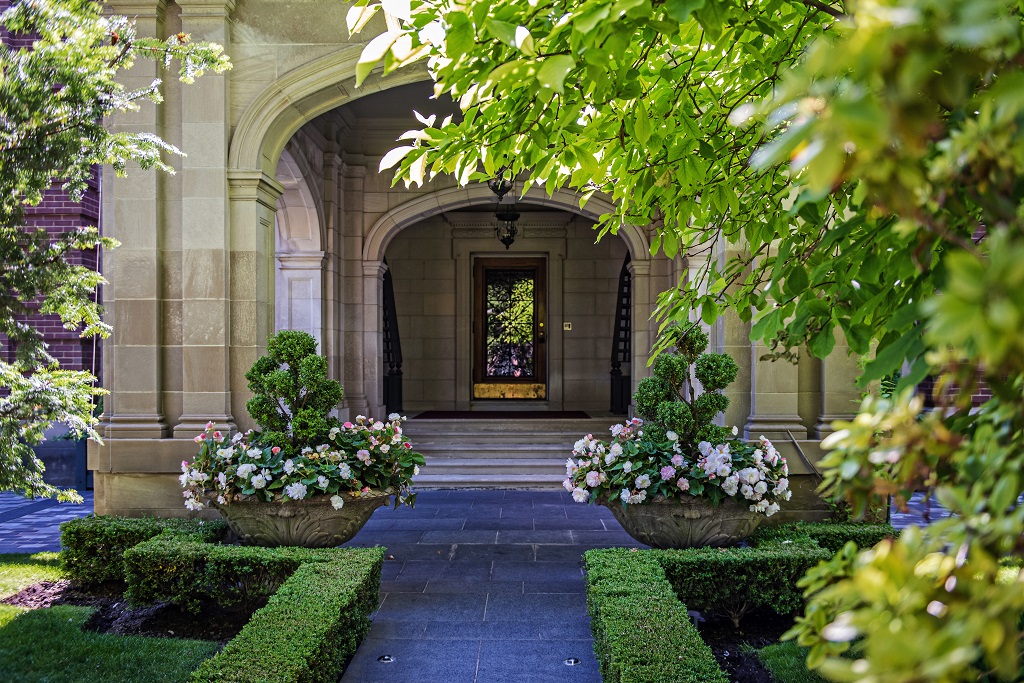 Article Name
Top 12 Things to Consider when Selecting a Venue
Description
There are hundreds of event venues in and around Toronto and the GTA. When faced with so many options, how do you choose the right space for your event? The process can be a bit intimidating, so to help you in your search, our team at Daniel et Daniel has put together the following list to guide you in your decision.
Author
Collaborative Piece | Daniel et Daniel
Publisher Name
Daniel et Daniel Catering & Events