While this iconic Toronto company and their transformation of the John Street Roundhouse into a sleek modern brewery needs little introduction, Steam Whistle Brewing's presence as a gorgeous private events space in the heart of downtown Toronto is the focus of this entry as we continue our look at some of the city's finest venues.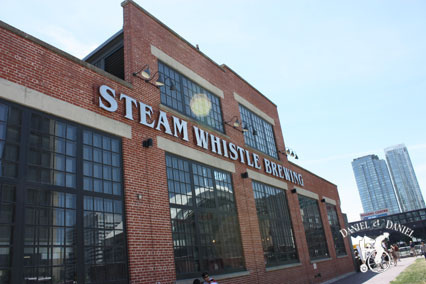 When three friends and former employees of the Upper Canada Brewing Company found themselves jobless following the closing of their factory, their ambition soon led to the dream of opening a Toronto-based brewery of their own. After finding the perfect location in the John Street Roundhouse, originally built in 1929, co-founder Greg Taylor called on his brother, Dave Taylor, to lead the architectural renovation of this locomotive repair facility into a functioning brewery. At the recent Doors Open Toronto event, Dave was on hand to give insight into the renovation process and drew our attention to the fact that the original building framework is still completely intact and all brewery infrastructure can be removed without damaging the historic space.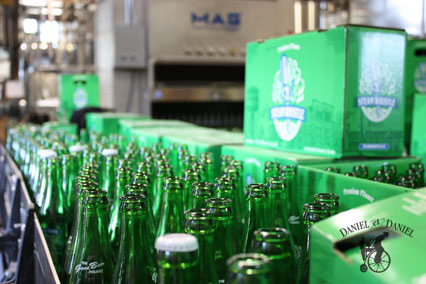 In order to meet the city's requirement of attracting public activity to the location, part of Steam Whistle's property was originally drafted as a restaurant. With the awareness that they may not be ideally suited to run a restaurant, the guys decided to rent the space for public and private events instead. While this satisfied the city's desire to draw activity to the building, they found that it also drew more locals as opposed to the tourists that may have filled a restaurant at that location. The space is now in constant use and will host over 250 events this year alone. Its 17-foot high windowed train doors, raised ceilings, modern industrial design, open patio and unique southern view of downtown Toronto make the space an attractive destination for events of all kinds.
Photo credit: Rebecca Wood Photography
Daniel et Daniel has enjoyed utilizing this unique venue for many of our events, and have found it to be an ideal spot for summer weddings, parties, and corporate events. Melanie Laffey, whose beautiful wedding is pictured in this article, had this to say about her Steam Whistle experience:
"Glenn and I loved Steam Whistle as our venue. The staff was excellent – and of course paired with D&D everything was taken care of for us perfectly. Honestly, we just can't say enough good things about our wedding – we loved all of it!!"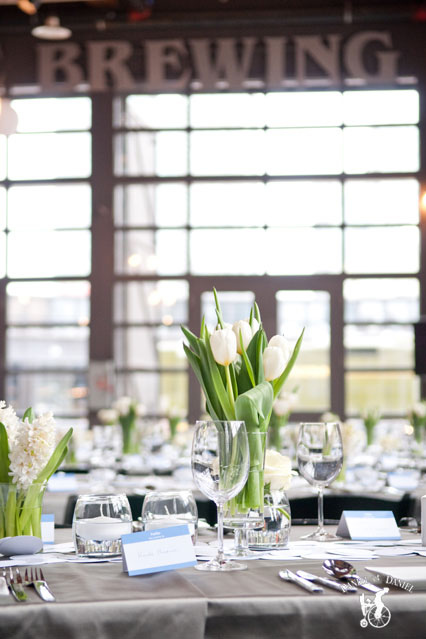 Photo credit: Rebecca Wood Photography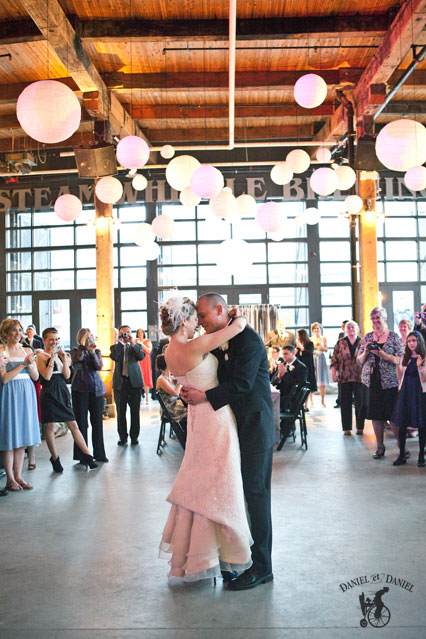 Photo credit: Rebecca Wood Photography
To see the brewery and event space for yourself, check out one of their brewery tours which run every 30 minutes, every day of the week. Plan your next event at Steam Whistle and you can rest assured the taps will always be flowing with great beer!