In December, we were thrilled to have the opportunity to create a discovery themed menu for the Grand Opening of Ripley's Aquarium Toronto, a new special event space in the heart of downtown Toronto. For this opening, Ripley's wanted to make quite a splash on the city's event scene (pun intended), so our own senior event planner, Jake Curl and executive chef Karen O'Connor worked together to achieve their vision. They took guests on an exciting journey of discovery through the aquarium space with a menu that took inspiration from the visual cues of each exhibit.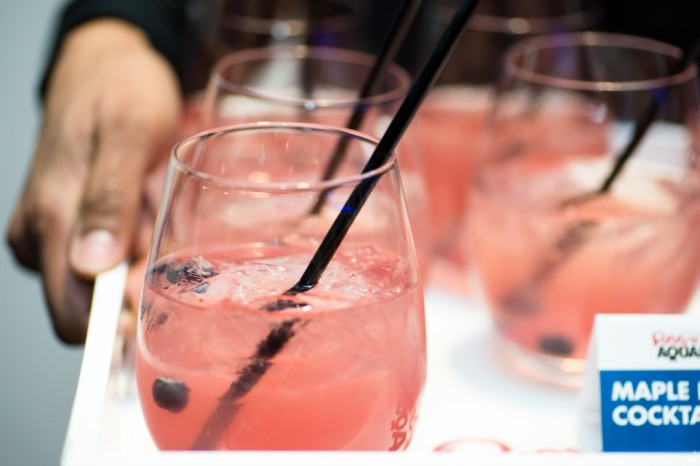 Guests were greeted with a patriotic Maple Berry Cocktail to celebrate Ripley's newest venture in Canada.
We designed each distinct exhibit area to feature a themed menu with coordinating passed hors d'oeuvre. Bars were set up along the exhibition floor. With a wide range of marine and freshwater habitats on display, we prepared a Waters of the World menu that was just as varied, of course using Oceanwise-approved seafood.
Here are some of the highlights of the menu served that evening:
Indo Pacific Gallery
Pho Station: Guests choose their own ingredients for a pho of their choice made on the spot by our chefs.
Buttermilk Fried Oyster, Lettuce Wrap, Soy Reduction and Thai Basil Puree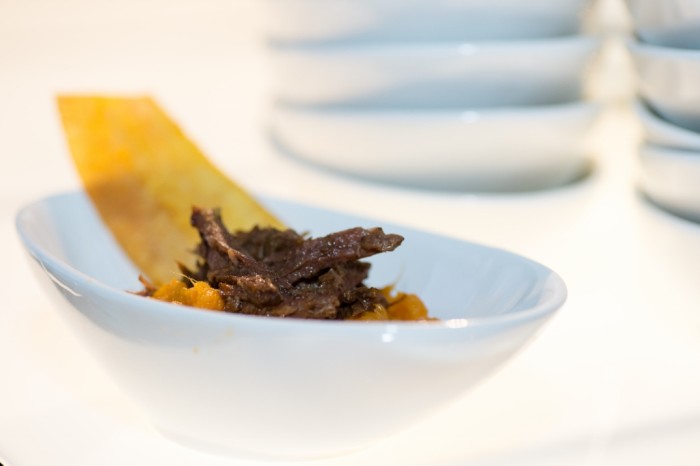 Tropical Reef
Curried Steak and Cinnamon Yam Mash with Plantain Chip
Caribbean Chicken Drumettes
Ray Bay
Miniature Cuban Sandwiches
South Florida Seafood Chowder Station
Canadian Gallery
Miniature Tourtieres
Fish and Chips Station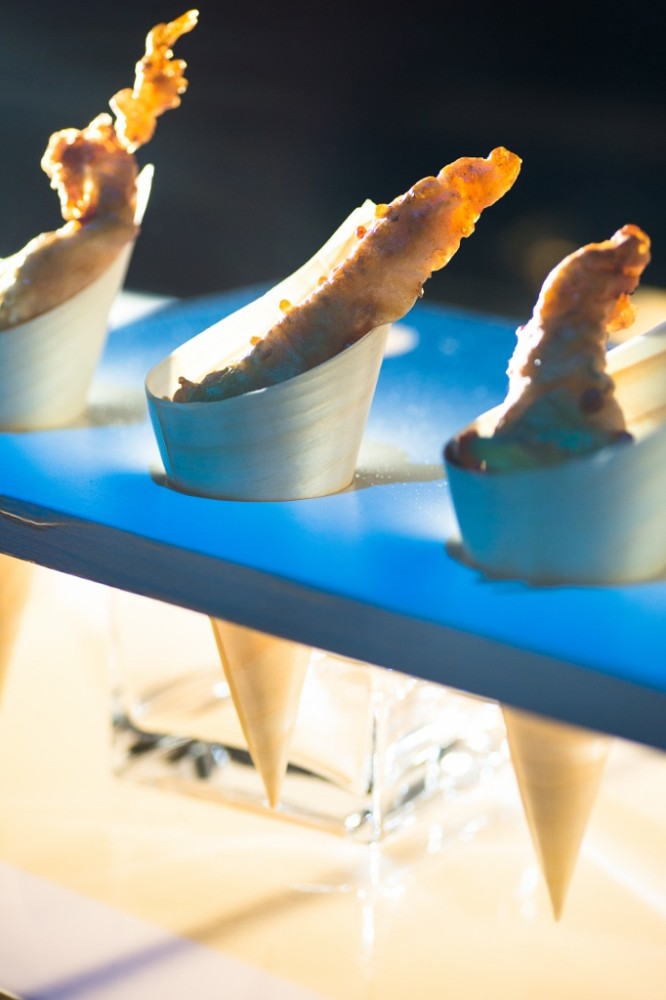 The venue's exhibition spaces are visually stunning and the colourful aquatic creatures that live within give vibrancy to the entire event space. When sourcing the rentals and décor elements for this event, Jake opted for a clean white and metallic event palette to accentuate both Ripley's state of the art aquariums and, of course, the food itself!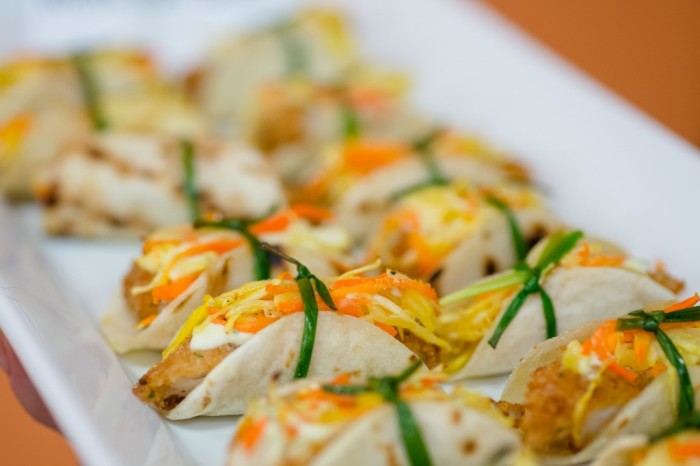 The evening ended on a sweet note with passed mini desserts that once again reflected the themes of the various exhibits: "Island Time" Pineapple tarts, Steamed Bao with Pumpkin, Citrus Grove Popsicles and Red and White "Oh Canada" Macarons presented with branded Ripley's Cookies.
We highly recommend this new downtown event space for private and corporate events and loved working with venue representatives Amanda Blenkhorn and Andrew Rosenfarb. With its stunning marine backdrop, Ripley's is guaranteed to capture the imagination of guests of all ages. To plan your next aquatic adventure at Ripley's Aquarium with Daniel et Daniel, contact Jake Curl Senior Event Planner at 416 968-9275 ex 31 or send him a email.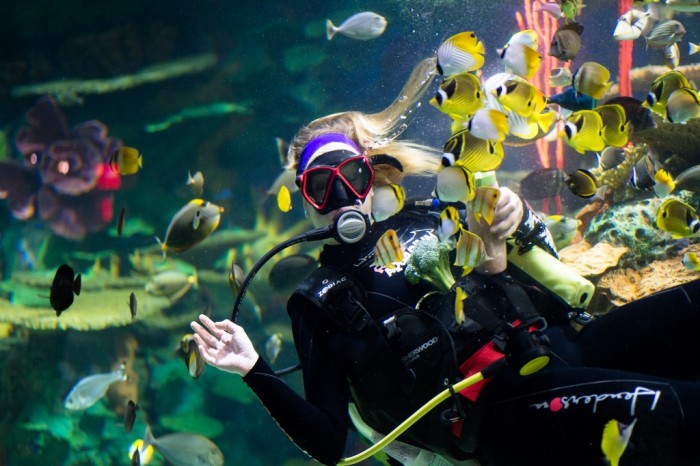 All photos courtesy of Katia Trudeau