We cater weddings all around Toronto and each one is unique and special for its own reasons. What made this particular Toronto wedding special for us was that it was for our very own sous-chef Hillary Brown and her husband Carmel Joseph Cuschieri.
Steam Whistle weddings are gorgeous. The indoor and outdoor spaces work perfectly for both rustic and chic weddings.  The Beer Hall alone can entertain anywhere between 250 to 500 guest depending on if you do a sit down or reception. You don't need a large group to get married there, Steam Whistle Brewing is happy to entertain groups as small as 30.  Hillary and Carmel Joseph's wedding was for 120 invitees.
For those of you that aren't aware, Steam Whistle Brewing is located in Roundhouse Park right across from Ripley's Aquarium and the Rogers center (Previously Skydome). This heritage building was originally a train depot used for fixing locomotives, its 1929 industrial look combined with the modern views of Toronto's skyline offers plenty of scenic sights making it the perfect venue for taking wedding photos.
Wedding Photography by: Yaira Estrada-Wagner Yai Photography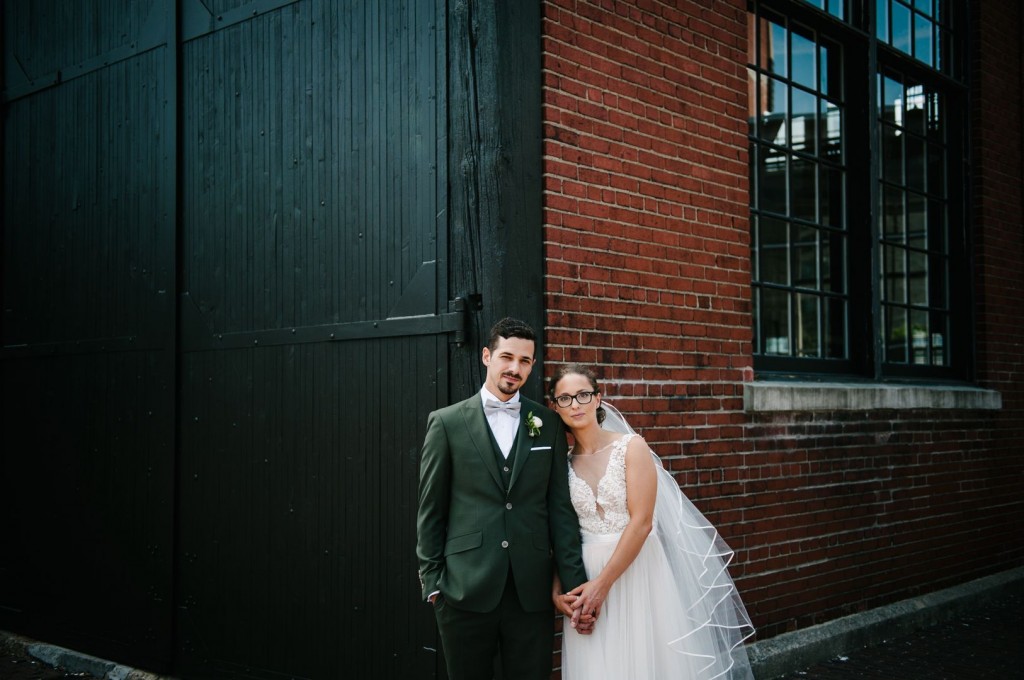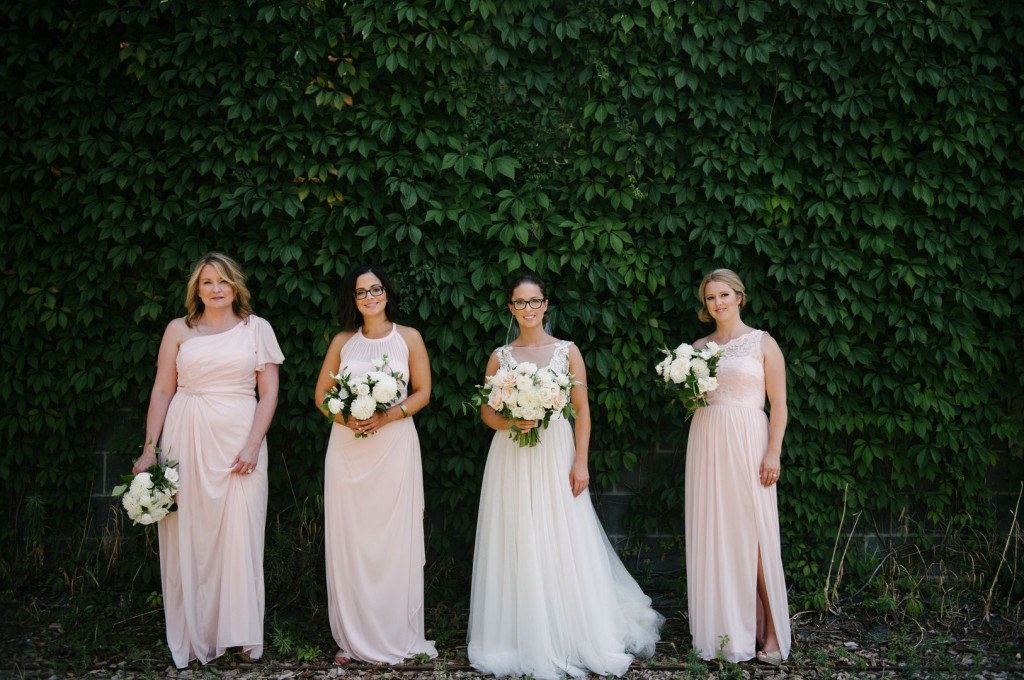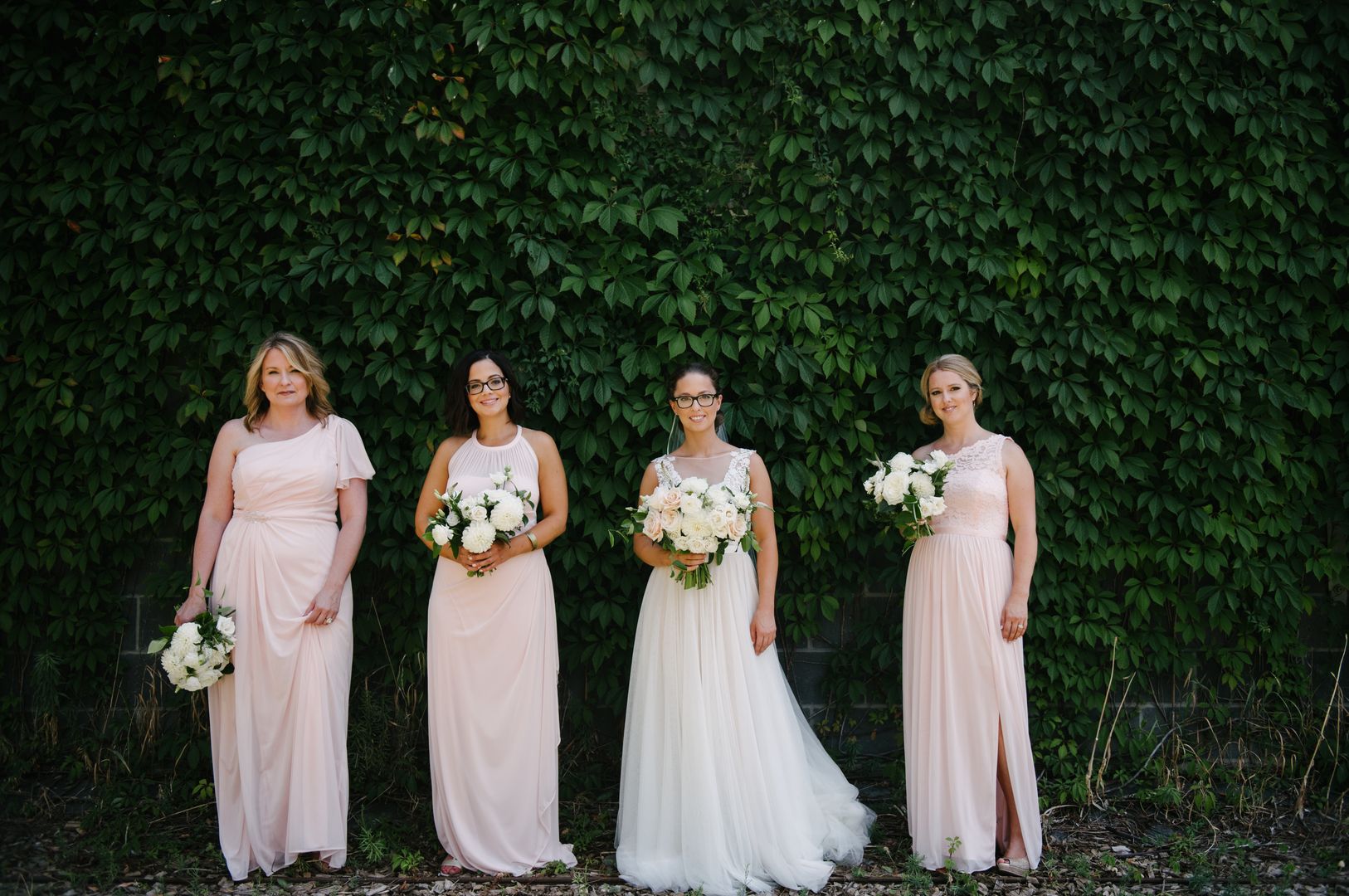 The ceremony seating was set facing the CN-Tower, Rogers center and downtown Toronto, overlooking the Roundhouse park train yard. To bring a country feel to the urban setting, Event Planner Jake Curl brought in vintage urban decor such as weathered crates, wine barrels and wooden chairs. He used three antique doors decorated with a green leaf reed as the wedding ceremony backdrop.  The combination of these pieces perfectly blended the cityscape with the venues historical look and the couples desired country atmosphere.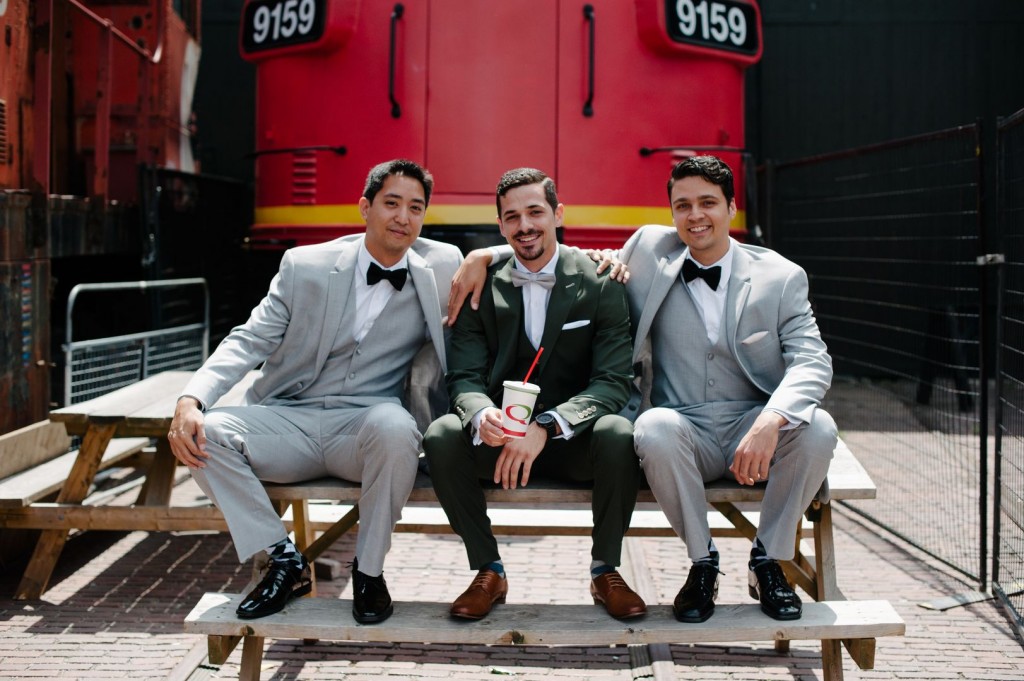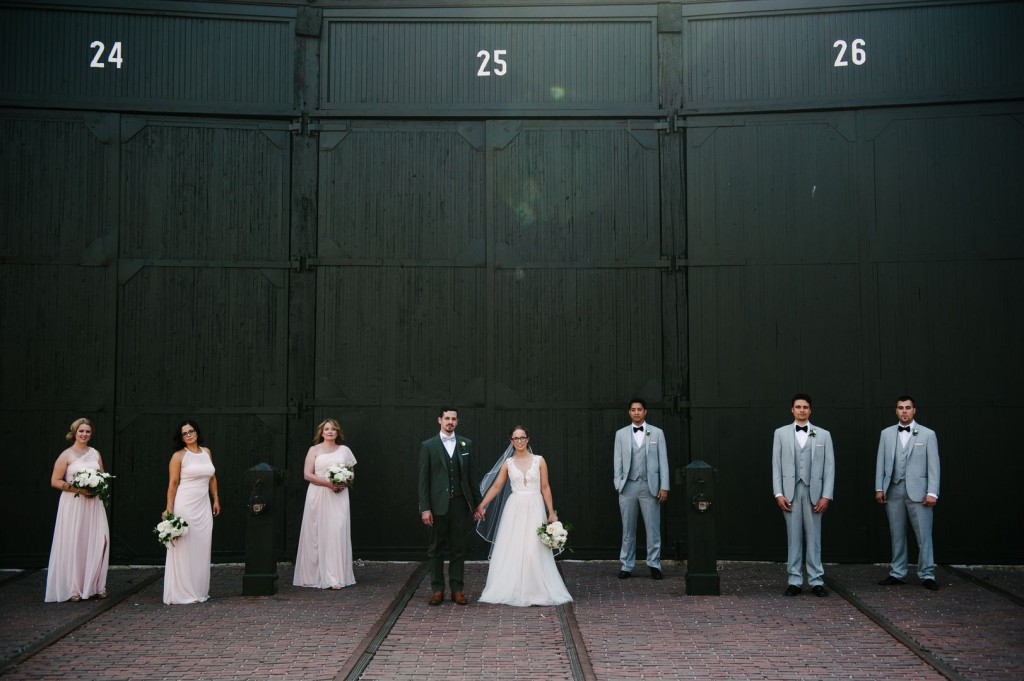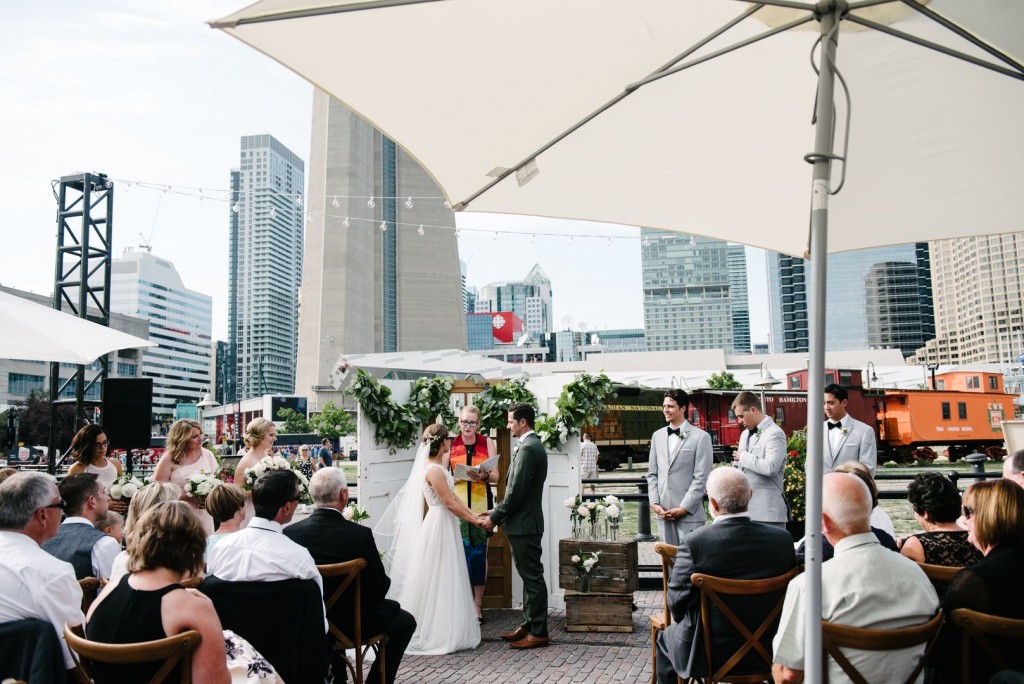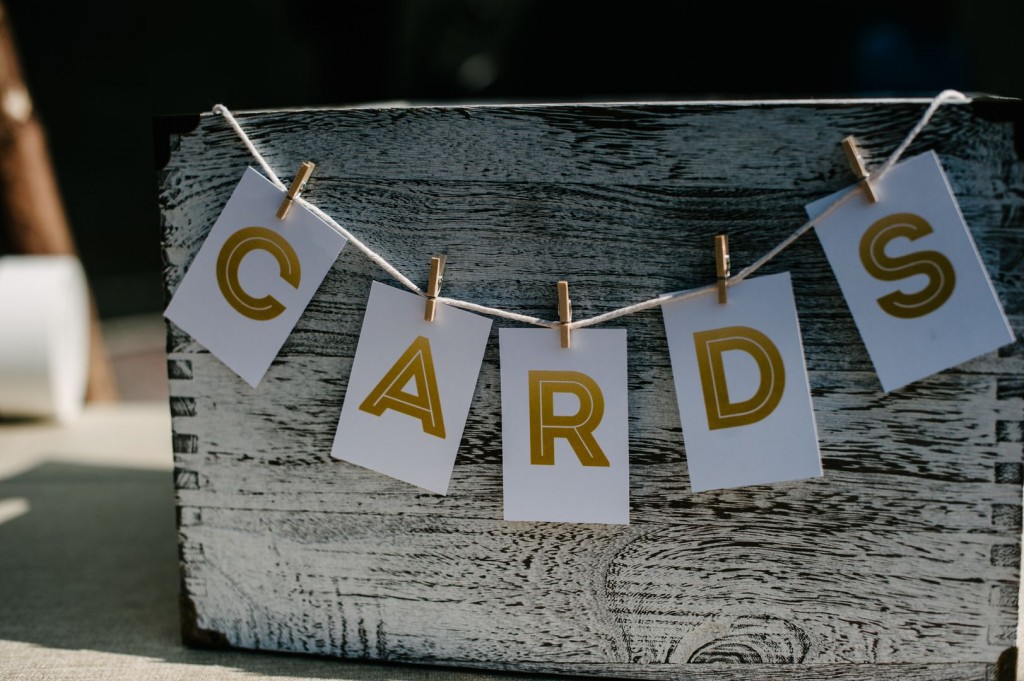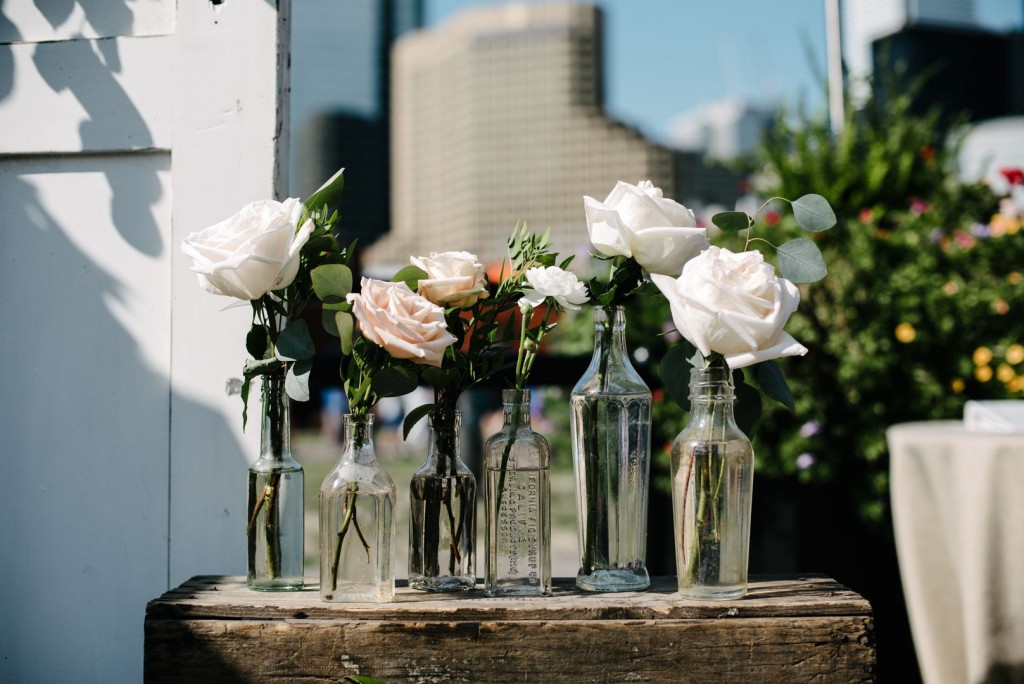 Indoors, the country ambiance continued. Harvest tables decorated with white and green floral bouquets, candles and wooden chairs worked seamlessly with the venue's impressive wooden beams and exposed brick. Edison bulb string lights were suspended from the high ceilings creating a romantic starlight sparkle as the sun set.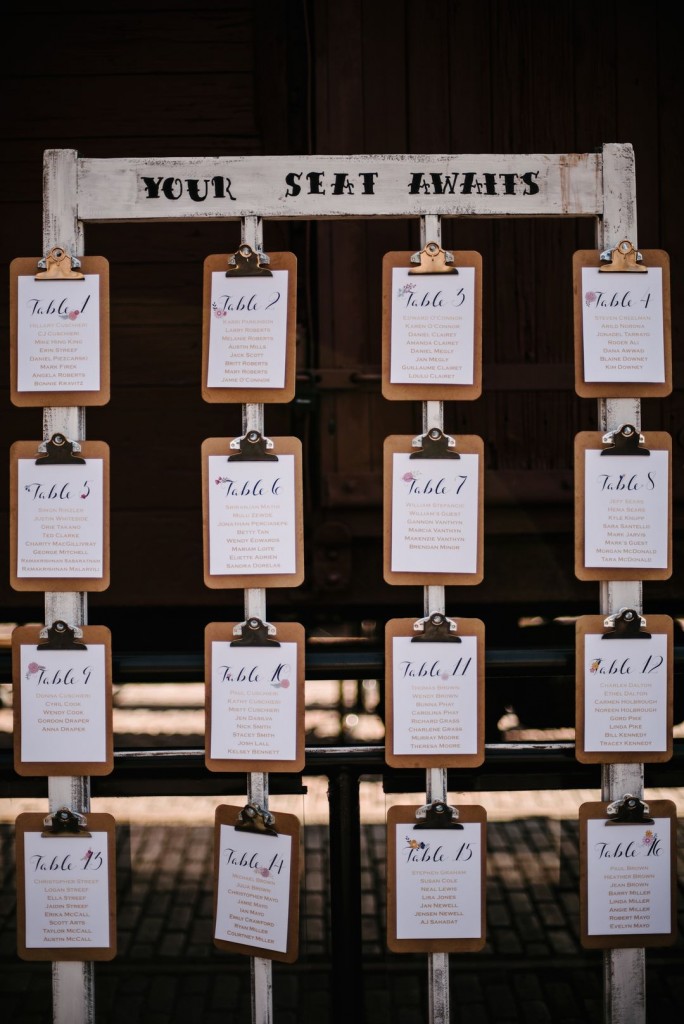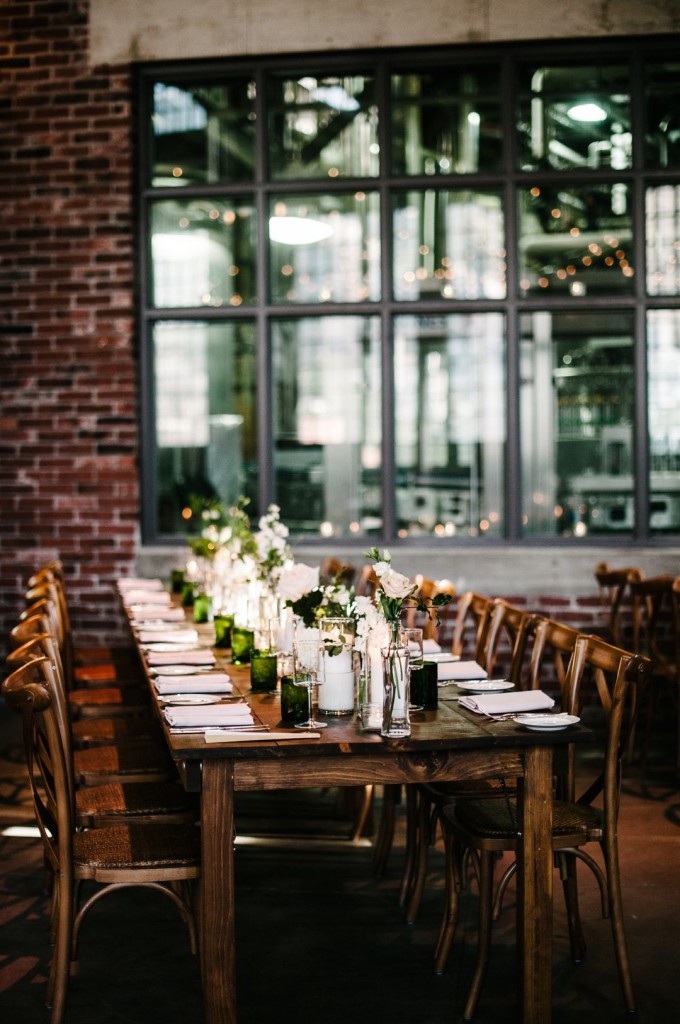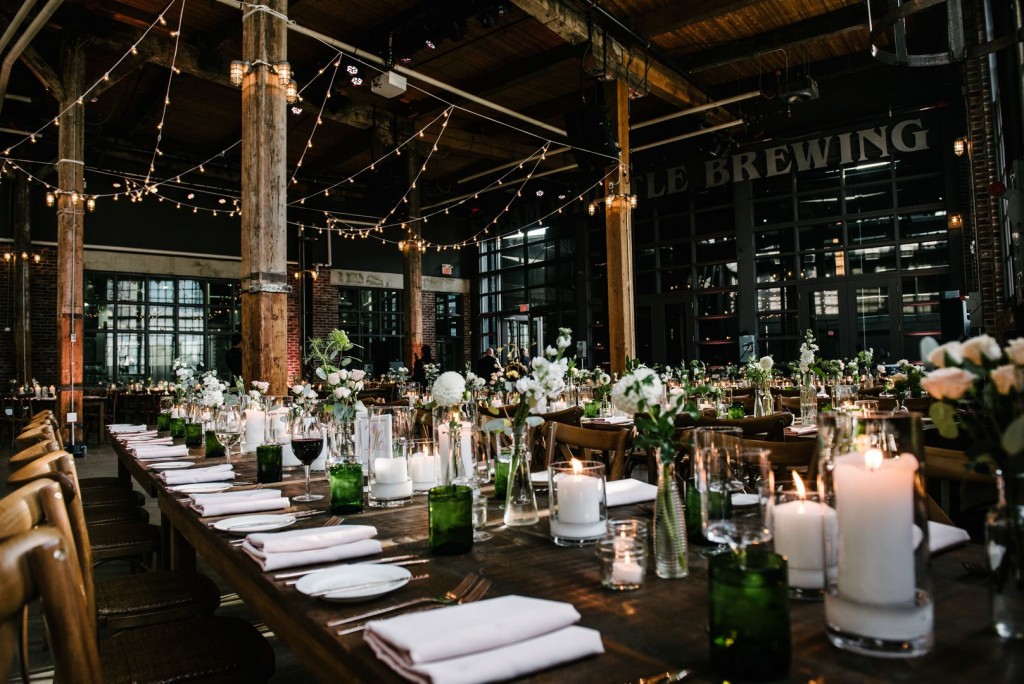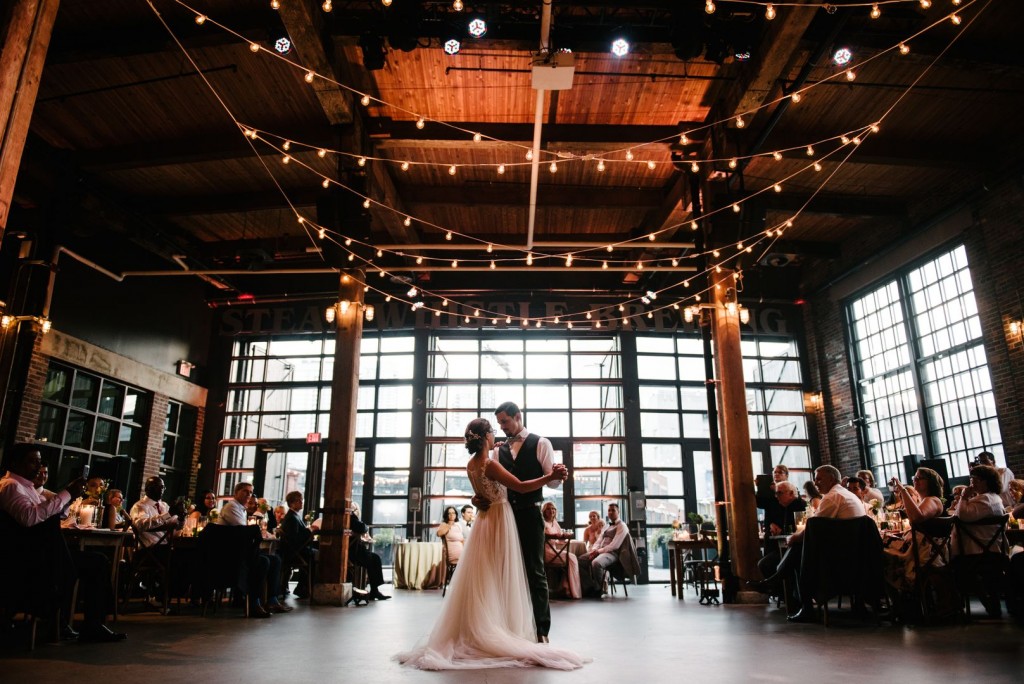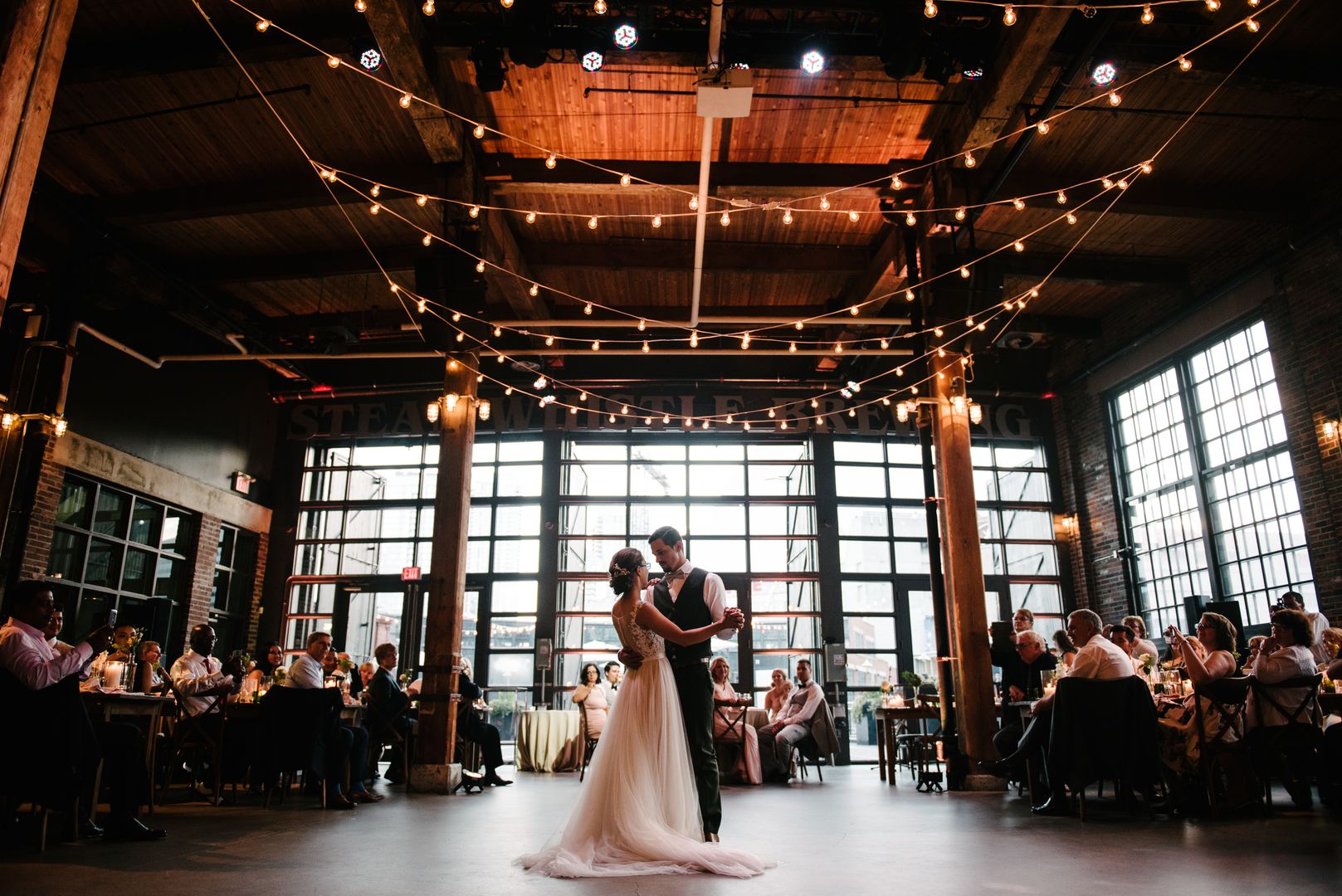 Hillary and Carmel Joseph created a menu featuring flavor profiles from East Asia, Western Europe and North America. Their serving formats included passed hors d'oeuvres, food stations and stationary tables.
Passed Hors D'oeuvre

Chicken Parmesan Lollipop
Marinara Sauce, Mozzarella, Basil

Watermelon Feta Salad
Brunoise Feta, Mint Balsamic

Jerk Shrimp Jicama Taco
Coconut Crema, Pickled Onion, Cilantro Sprout

Steam Whistle Whitefish Taco
Beer Battered White Fish, Cilantro Crema, Cabbage,
Pickled Jalapeno

Buttermilk Chick Big Mac Bao
Lettuce, Cheese, Dill Pickle, "Secret Sauce" Steamed Bao

Chinese Char Siu Lamb Chop
Honey, Soy, Sesame, Five Spice Glaze

******

East West Coast Oyster Bar
Fresh Grated Horseradish, Mignonette, Shallots,
Hot Sauce, Fresh Lemon

 

Food Stations

Low Country Broil
Shrimp, Crab, New Potatoes, Sausage, Ontario Corn, Old Bay Seasoning,
Cocktail Sauce, Drawn Butter

Fried Chicken 'n Tater Tots
Beer Battered Chicken, Herbed Buttermilk, Dill Pickle,
Lettuce, Pretzel Bun

Sous Vide Beef Tenderloin
Roasted Garlic Mashed Potato, Haricot Vert,
Pinot Noir Reduction

Sushi Station
Maguro, Hamachi, Sake, Ika, Amaebi, Tako

On each table

Black Bird Bakery Mini Loaf, Fred's Breads Cheese Buns, Rosemary Rolls,
Custom Paper Sleeves

Pimento Cheese, Creamery Butter

Dessert Station

Krispy Kreme Doughnut Wall
Original, Chocolate Glaze, Maple Glaze, Sprinkle, Sugar

Cheese Wedding Cake
Tiered Cheese Wheel Wedding Cake

Bowls of Fresh Fruit
Strawberries, Cherries, Apricots, Sliced Watermelon

Pastizzi

 

Beverage Service

Pink Lemon Aid
Specialty Cocktails
Steam Whistle Beer
Red and White Wine
Freshly Brewed Decaffeinated & Regular Coffee
Selection of Teas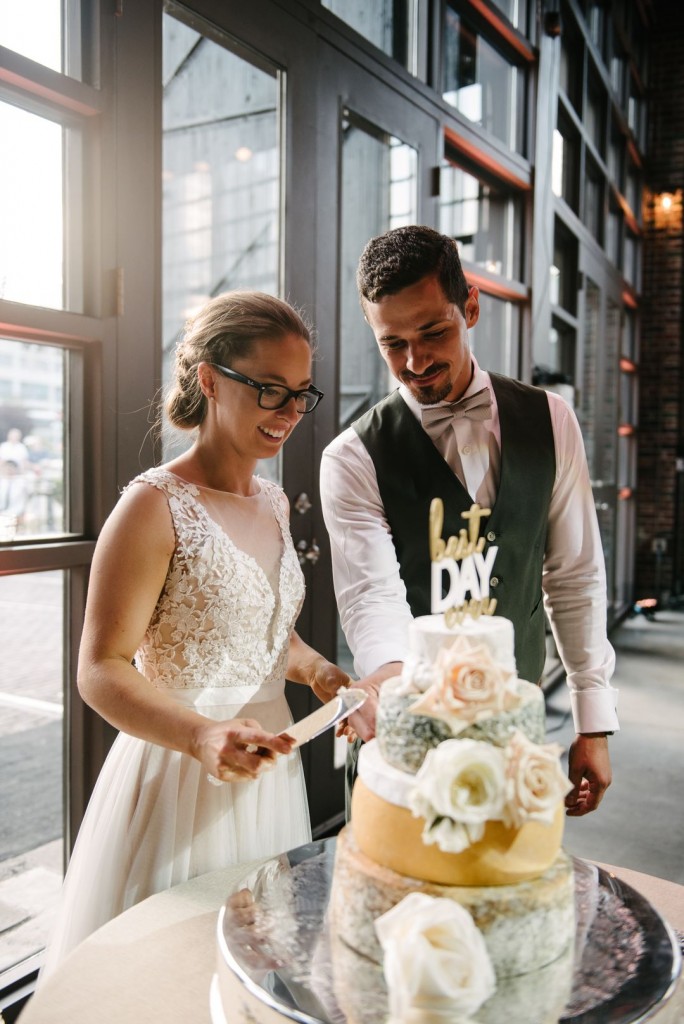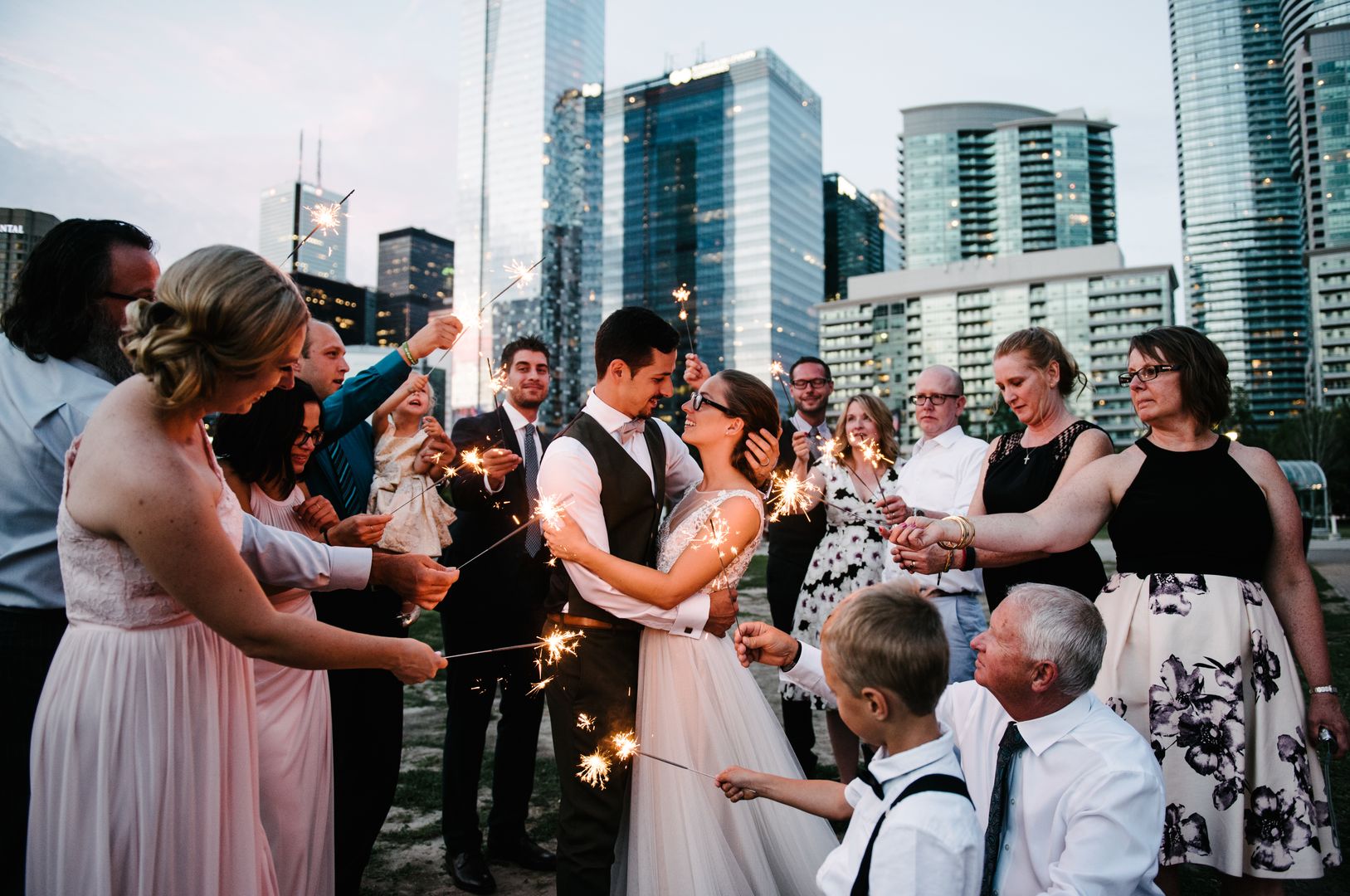 Summary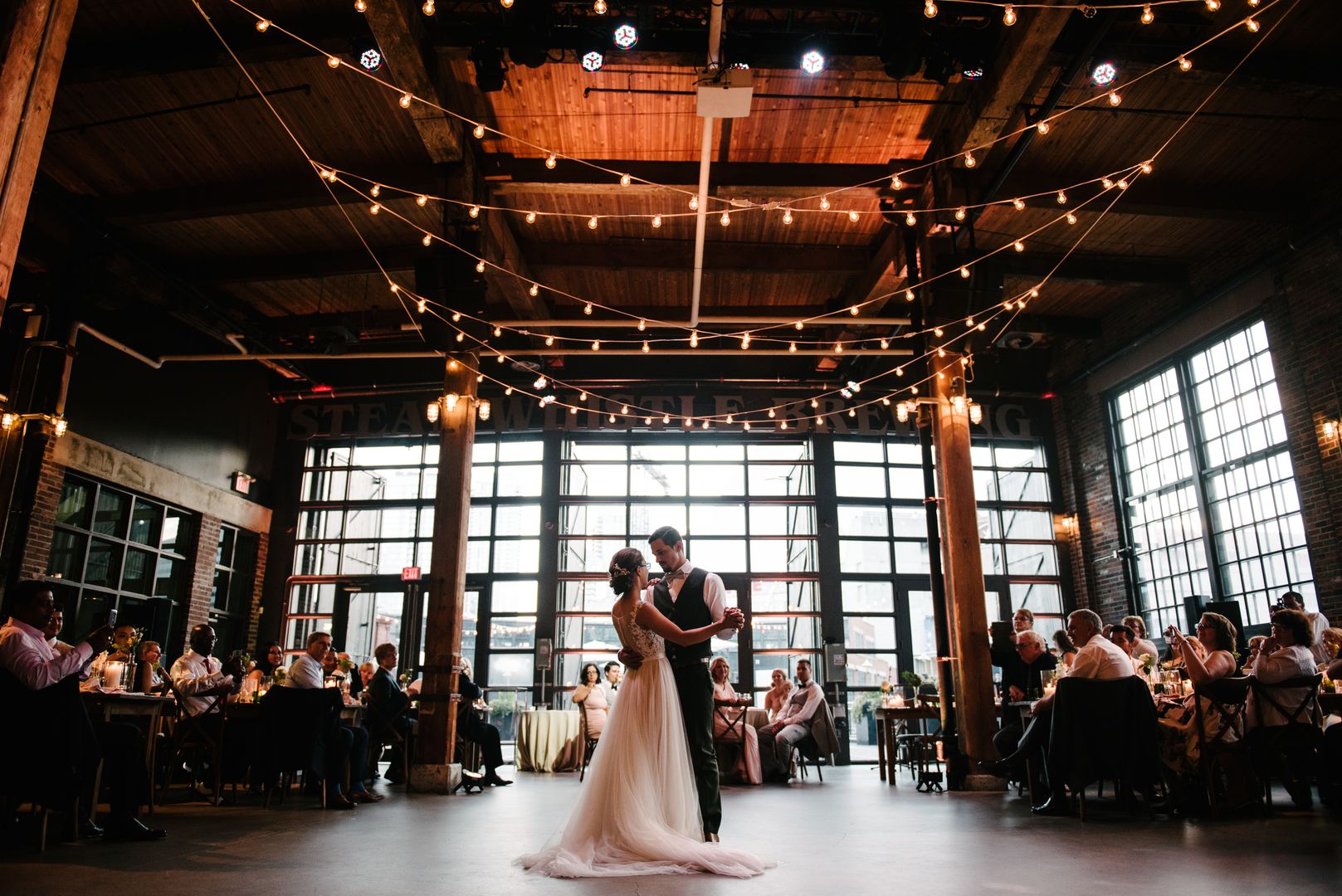 Article Name
Our Sous-Chef's Toronto Wedding at Steam Whistle Brewing
Description
Our Sous-Chef's Steam Whistle's Wedding, Having worked thousands of weddings around Toronto, Hillary knows the ins and outs of wedding catering. Discover what she chose for her wedding menu and how it worked perfectly with the venue and design concept.
Author
Publisher Name
Daniel et Daniel Catering & Events
Publisher Logo