It's that time of the year! Everyone is either trying to lose all that holiday weight or make up for all the money they spent over the holidays; of course, it's also the season of love and weddings to come! In recent years, as a direct result of globalization, we've been seeing more and more people from different parts of the world with different backgrounds fall in love and celebrate their union with a wedding here in Toronto. While multicultural unions are not new, they are becoming increasingly common; this has made them a hot topic in Toronto's wedding catering scene.
For any wedding, it is imperative that everything come together seamlessly; multicultural unions bring the additional challenge of integrating both (or all) cultures in the celebration so that they're equally represented. Barring the décor, the music, and the drinks, the wedding menu is an infallible way to guarantee a fusion of cultures and incredible flavours. Regardless of which Toronto Catering company you choose to work with, we highly recommend using a custom caterer that is capable of designing a wedding menu that is unique to you and representative
of your heritage.
It is quite an exciting challenge to create a fusion catering experience that is both personal to the couple and their cultures but also well balanced. It becomes so easy to get carried away with the wants and needs of the couple, we often forget that the wedding menu is for the majority. It is very important to develop a menu that appeals to the guests as a whole while at the same time satisfying the homage to tradition. The best way to balance this with a plated dinner is to get very creative during the cocktail hour and at the end of the meal with desserts and late night items. This allows the couple to showcase their favourite native dishes in modest portions so as not to overwhelm their guests with very ethnic flavours that they may not be familiar with. Alternatively, a couple can choose to do food stations, which allow them to be culturally inclusive while also giving their guests options.
At the heart of any wedding, event catering brings with it a lot more than just food; it's a chance to showcase cultures and personalities. A typical Western plated wedding service includes a cocktail hour, salad, a main served with two sides, and a dessert. There is usually a large cake accompanied by a cake-cutting production. This is a customary Western wedding example and doesn't carry any mix of traditional flair. However, it is an example that is constantly re-shaping and adjusting to the trends of the industry. Many weddings today skip the plated meal completely and have several interactive food stations in lieu of dinner. Each change comes from a couple who strives to push the boundaries and be different.
Not only is food essential to life, it can also represent a multitude of cultures, heritages and history. Each region of the world has its own way to celebrate marriage and serve foods that are unique to those regions. The following illustrate a few of the culinary traditions to keep in mind when planning a multicultural wedding.
C H I N E S E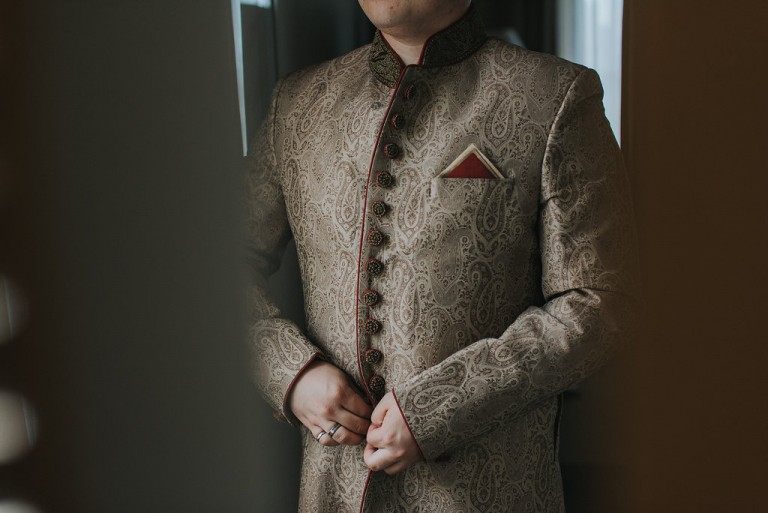 Red is a very lucky colour in Chinese tradition. It symbolizes luck and in weddings, joy and love. This is one culture that is known to have up to 12 courses at the wedding reception. Each course is rather standard – crab claws, an abalone dish, noodles (to symbolize longevity), a rice dish, and various seafood dishes.
I T A L I A N
Another community that hosts a reception with several courses, Italian food holds a lot of traditional value. Each guest is served a twist of fried dough, known as a "bowtie", which represents good tidings for the couple and the evening. Five candied almonds are also presented to each guest to represent five virtues that the newlyweds wish to maintain: health, wealth, longevity, fertility, and happiness. These candied almonds also allude to the couple's bitter and sweet sides.

J A P A N E S E
During a Japanese wedding, there is a tradition involving sake. There are three sake cups stacked on one another for the bride, groom, and their parents take a sip from, totaling 9 sips. This signifies unity of the two families. The number 3 is significant because it and its multiples cannot be divided in two, meaning the family can never be split up.
K O R E A N
Food is incredibly meaningful in Korean weddings. A traditional table is placed between the couple containing a myriad of items including chestnuts and jujubes which represent longevity and fertility, and pine and bamboo which symbolize fidelity. Noodles are also a staple dish and represent longevity, similar to that of Chinese tradition.
A sticky, rice-ball dessert is also served as it represents children and fertility. It is customary for the bride to stand as guests toss chestnuts, dates, and nuts at her as she tries to catch as many as she can in her skirt. It is believed that the more she catches, the more children they will have and the happier they will be.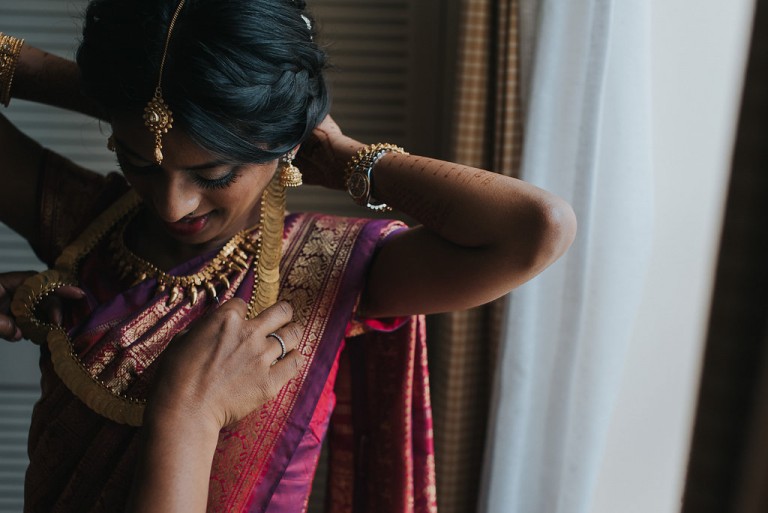 M O R O C C A N
Moroccans are noted for preparing an abundance of food to cater to those unexpected guests that are prone to show up but are always welcome. In lieu of dessert, guests are handed a large basket of fruit and each must take a piece to share in the sweetness of the union.
B E R M U D I A N
The bride and the groom each get a specific cake in Bermudian culture. The bride receives a fruitcake with white icing and silver leaf accents. The white represents purity and the cake itself symbolizes fruitfulness and fertility.
The groom receives a pound cake decorated with gold icing and gold leaves. His cake represents wealth and prosperity. Both cakes are topped with a small cedar sapling which the couple will plant after the marriage. The sapling personifies the marriage and extends its growth and strength to the union.
E N G L I S H
The English share many traditions with the Western/Americans however there are some diversities and variations. Historically, guests would bring small fruit cakes for the bride and groom to kiss over. The customary wedding cake would be fruit cake as well. The fruitcake represents fertility and prosperity. Couples would then save the top tier of the wedding cake for the christening of their first child.
Wedding planning on its own can be a challenge for any couple. Trying to combine culinary traditions can present a new set of challenges; know that using a reputable full service caterer can greatly ease the planning process and help ensure that your wedding menu is a hit. At Daniel et Daniel, we recommend that our clients work closely with one of our catering consultants to help them develop a unique menu that represents them as a couple while doing justice to their individual cultures and traditions.
If you liked this topic and would like to read more about it check out the links below.
https://materialculture.com/your-multicultural-wedding-menu/
http://forums.theknot.com/discussion/666289/anyone-planning-an-interracial-wedding
http://robertryancatering.com/multicultural-wedding-dishes-we-cant-stop-raving-about/
http://blendcateringreno.com/wedding-catering-in-renotahoe-food-fusion-for-multicultural-weddings/
http://www.popsugar.com/food/International-Wedding-Food-Traditions-22689996#photo-22689996
http://www.delish.com/entertaining/g1552/global-wedding-traditions/?
http://www.younghipandmarried.com/ceremonies/popular-ethnic-and-religious-wedding-traditions/
http://www.japanesestyle.com/Japanese-Wedding-Traditions-San-San-Kudo-s/907.htm
Summary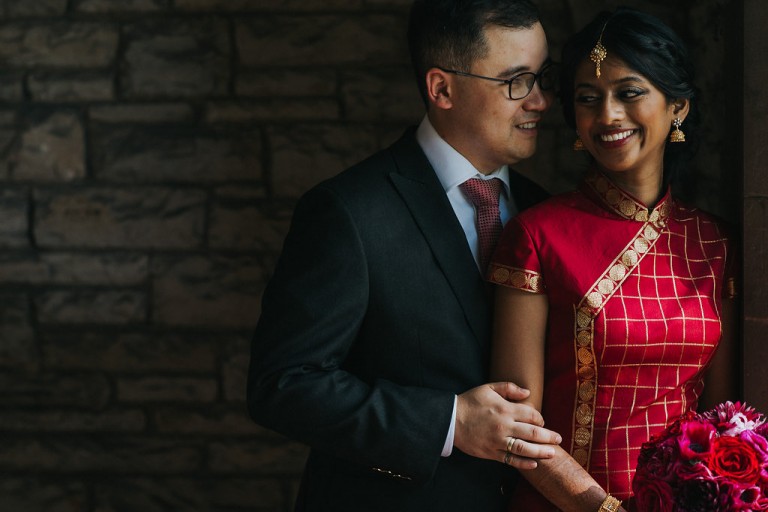 Article Name
Toronto Wedding Catering & Food Culture
Description
A surface view at the intricacies of wedding catering for multicultural couples. Toronto's diversity pushes the boundaries of wedding catering and menu creation
Author
Guillaume Clairet & Wimela Shivparsad
Publisher Name
Daniel et Daniel Catering & Events
Publisher Logo