While a mouth-watering menu and stellar service are important elements of any successful event, just as critical in setting the right mood is selection of the perfect venue. In this update, I'll kick off an ongoing series of profiles on Daniel et Daniel's favourite and most oft-used Toronto venues with a closer look at The Carlu.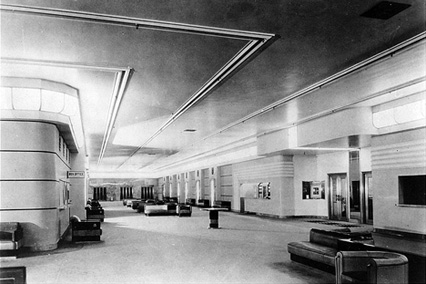 Designed in 1930 by French architect Jacques Carlu, this historic venue came into existence as a luxurious concert and private dining hall atop the Eaton's Department Store at the intersection of Yonge and College Streets. Playing host to performances by Billie Holiday and Frank Sinatra, and as the favoured recording location of Canadian pianist Glenn Gould, the Eaton Auditorium served in its time as one of North America's finest concert halls.
In the late 1970's, as Eaton's shifted their retail operations south to their newly opened Eaton Centre, their former location was sold, rechristened College Park, and the 7th floor doors were sealed for over 25 years. After an extensive renovation and restoration process, The Carlu celebrated its grand re-opening in May of 2003, cementing itself as one of Toronto's premiere venues and as one of the world's most striking living examples of the Art Moderne architectural style. Today, The Carlu plays host to an abundance of concert and stage performances as well as some of the city's finest art, fashion, and charity galas.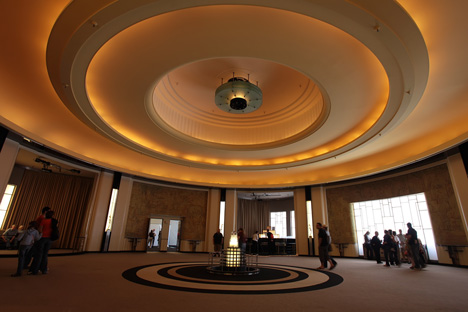 Photo credit: Adrian.C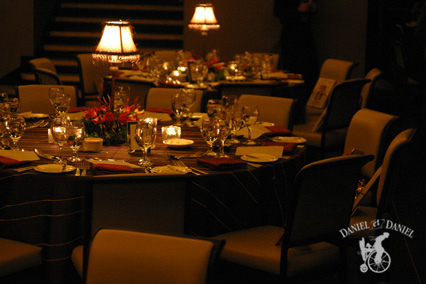 Since its reopening, Daniel et Daniel has been privileged to regularly cater events at this beautiful venue. Through our strong working relationship with The Carlu's wonderful staff and a setting that brings a high degree of class to any occasion, we have seen the venue play host to some of our most memorable events. Serving Their Royal Highnesses Prince Charles and Duchess Camilla during their recent visit to Canada, providing a delicious menu for the annual Art With Heart. charity auction for Casey House, and creating an Alice in Wonderland themed menu for Disney are just a few of our favourite moments from the past year at The Carlu.


Among the staff that we work closely with at The Carlu is Director of Sales Kelli MacKinnon. With her extensive event planning experience (including three years with the Daniel et Daniel affiliated Design Exchange Catering Organization), Kelli has been an important partner to D&D since The Carlu reopened its doors eight years ago. If you look closely while attending an event at the Carlu you will no doubt catch a glimpse of Kelli in the background ensuring your special event is absolute perfection.
From weddings to charity galas, fashion shows to corporate dinners, we are always excited to work behind the scenes at this one-of-a-kind venue to leave each guest with an unforgettable experience!