Last month, Daniel et Daniel had the pleasure of catering the ASAE (American Society of Association Executives) Closing Party here in Toronto at the Steam Whistle Brewery and Round House Park.
The ASAE holds an annual conference at different locations every year. This year, timed with Canada's 150th Anniversary, the ASAE selected Toronto to host their event. With over 2,000 planned international attendees, we wanted to give ASAE members a truly Canadian culinary experience.

The fun began with the innovative concept of setting up distinctive food and beverage stations throughout Round House Park and Steam Whistle Brewery, each representing cities and provinces of Canada and their unique local flavours. Guests enjoyed our delicious Canadian staples such as poutine and smoked meat sandwiches from the Quebec & Montreal food station and beaver tails from the Ottawa food station.
Aside from providing the one-of-a-kind food station experience, we also catered a full cocktail reception with 10 varieties of delectable passed hors d'oeuvres featuring Canadian ingredients. If you want to hear more about the cocktail reception, leave a comment below.
Catering from Coast to Coast
Inspired by the Trans Canadian Railway our East, Central and West Coast menus were mobile – servers arrived on a train powered by a steam locomotive that traveled through the venue and delivered Oysters from Oysters XO and Oyster Boy, Charcuterie & Cheese Boards, Caesars, and Mini Niagara Red and White Wine Bottles.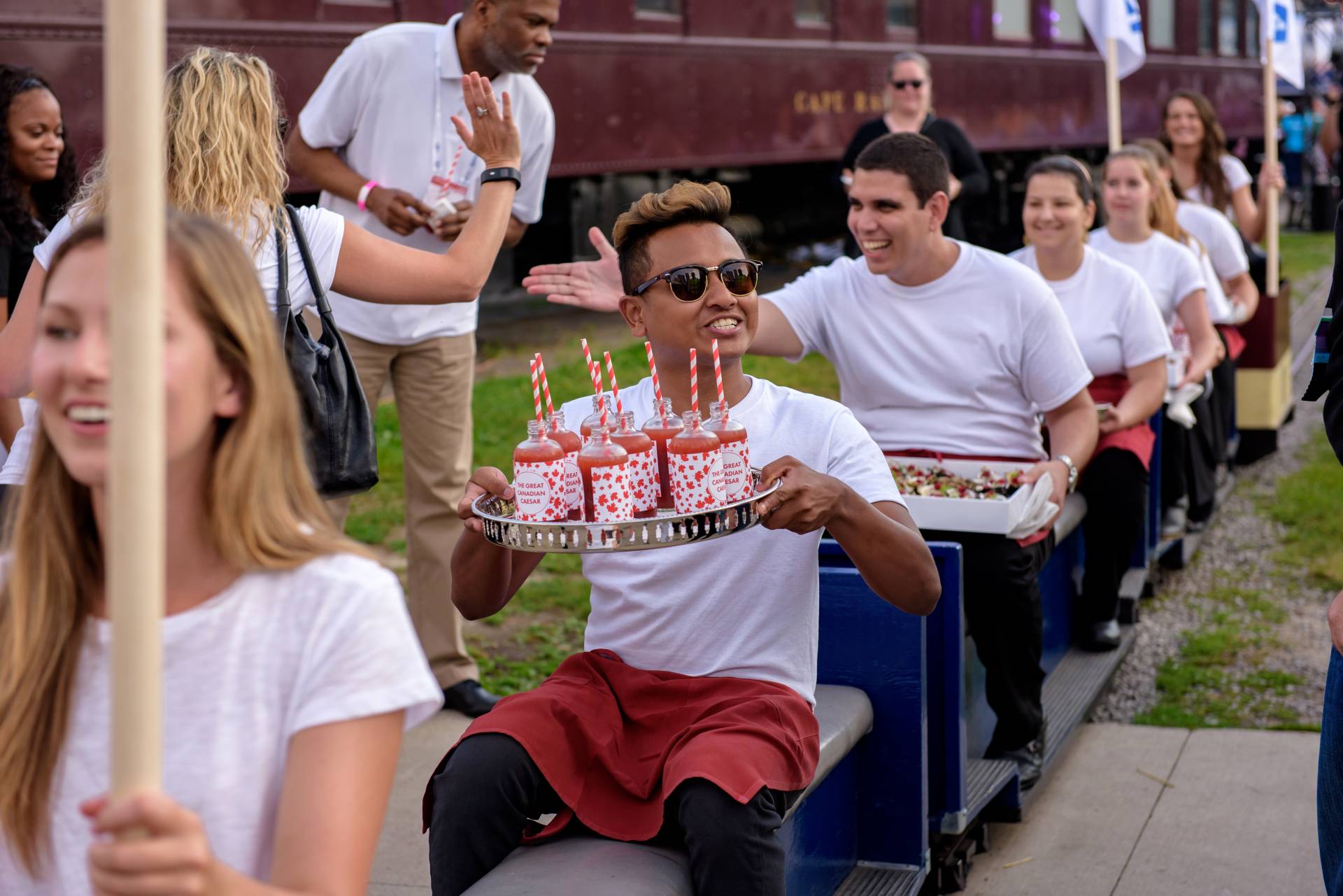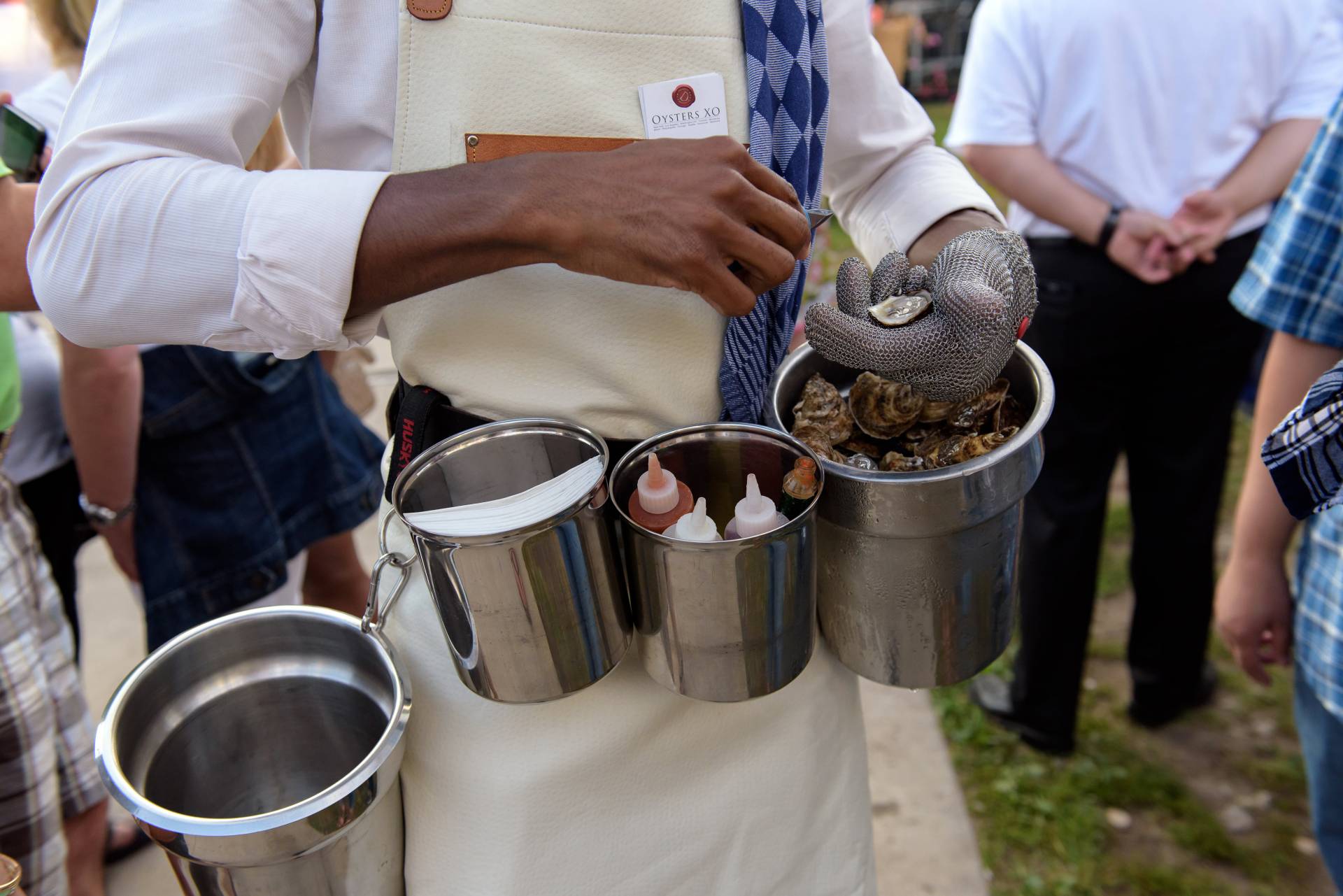 City of Toronto
The Steam Whistle Brewery was the perfect venue for our Toronto food station, as it is a staple in the Toronto culinary scene. This station featured a key staple to the city – fresh out of the oven Pretzel Knots topped with one of our grainy mustard, ballpark mustard, or maple mustard savory sauces.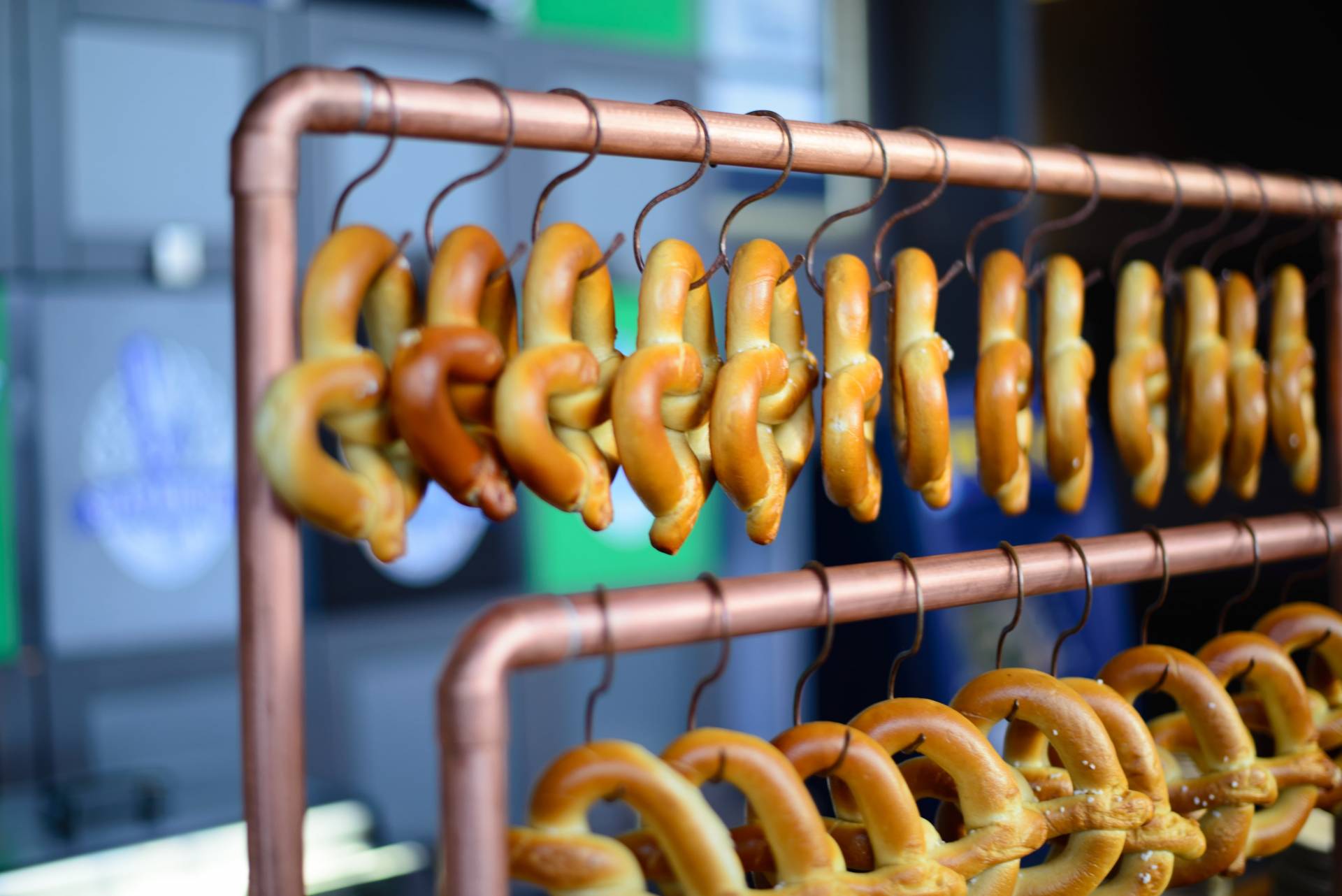 City of Vancouver
At our Vancouver station, guests were able to enjoy hot Smoked Salmon Skewers & Vodka Lemonade. They were also able to indulge in Angel's Halo, a mini vanilla glazed donut and toasted marshmallow that had been roasted over a fire pit.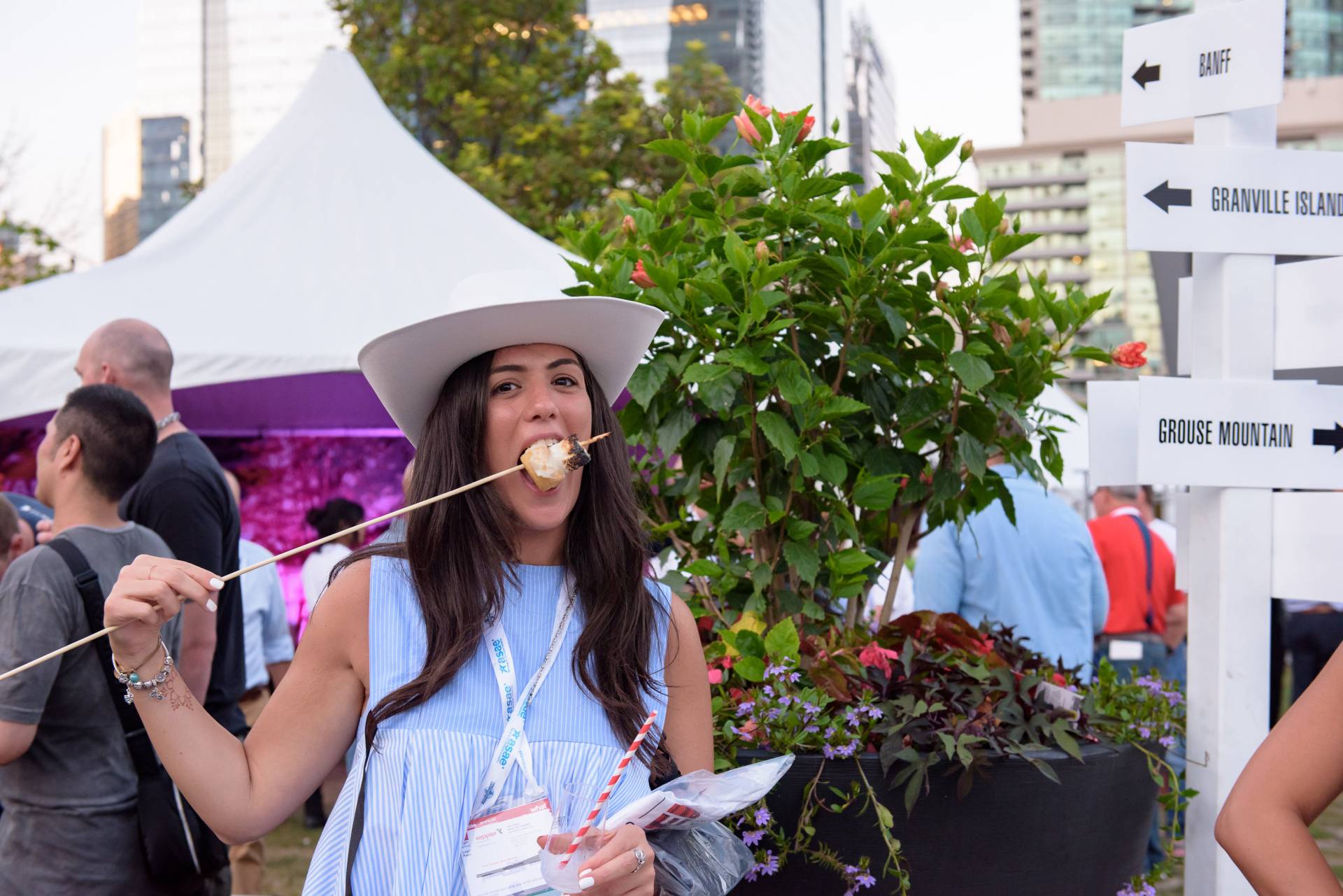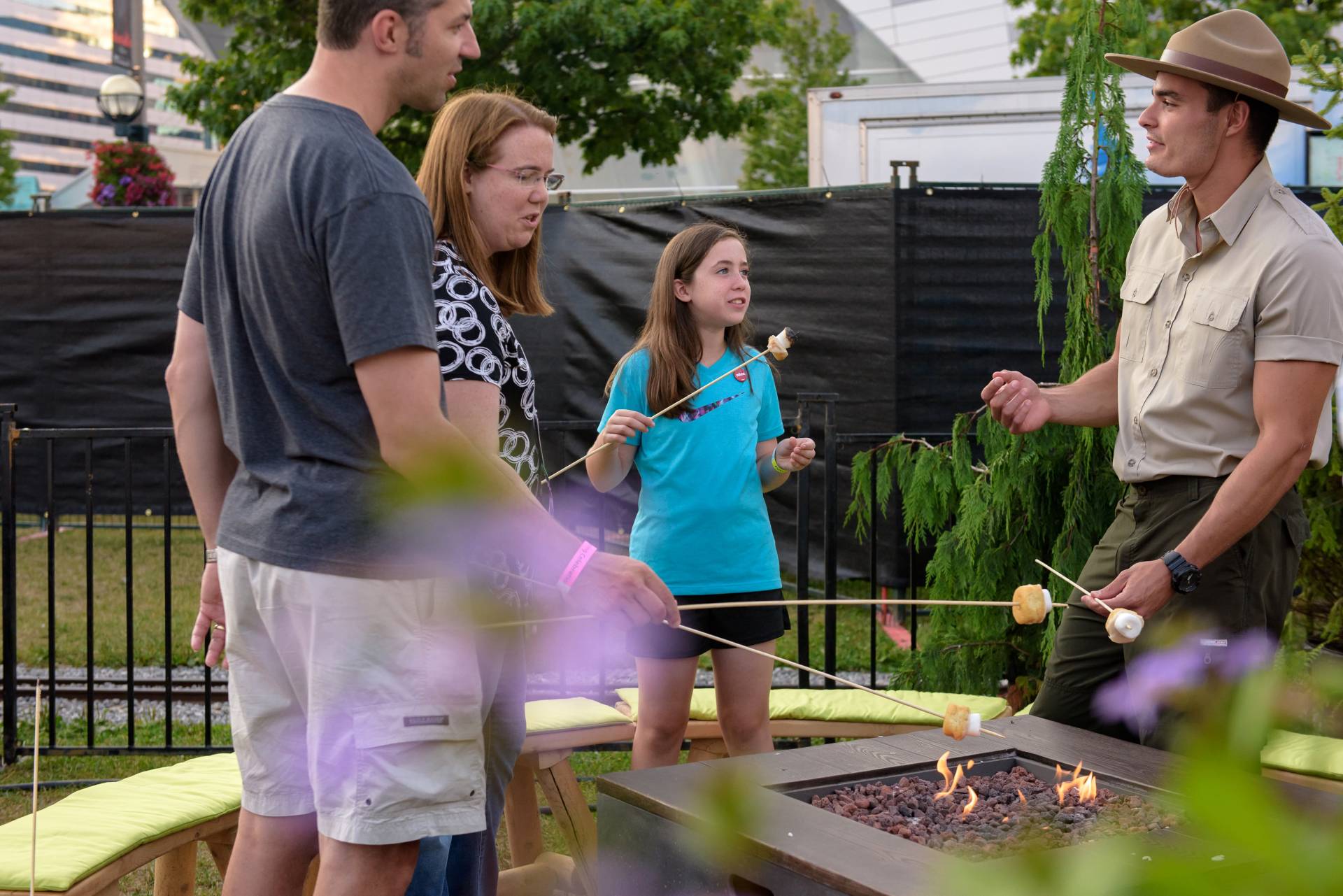 Province of Alberta

Our Alberta menu featured iconic dishes from the province including Calgary Ginger Beef, an Edmonton Sunday Bar and Saskatoon Berry Martini served from an ice luge.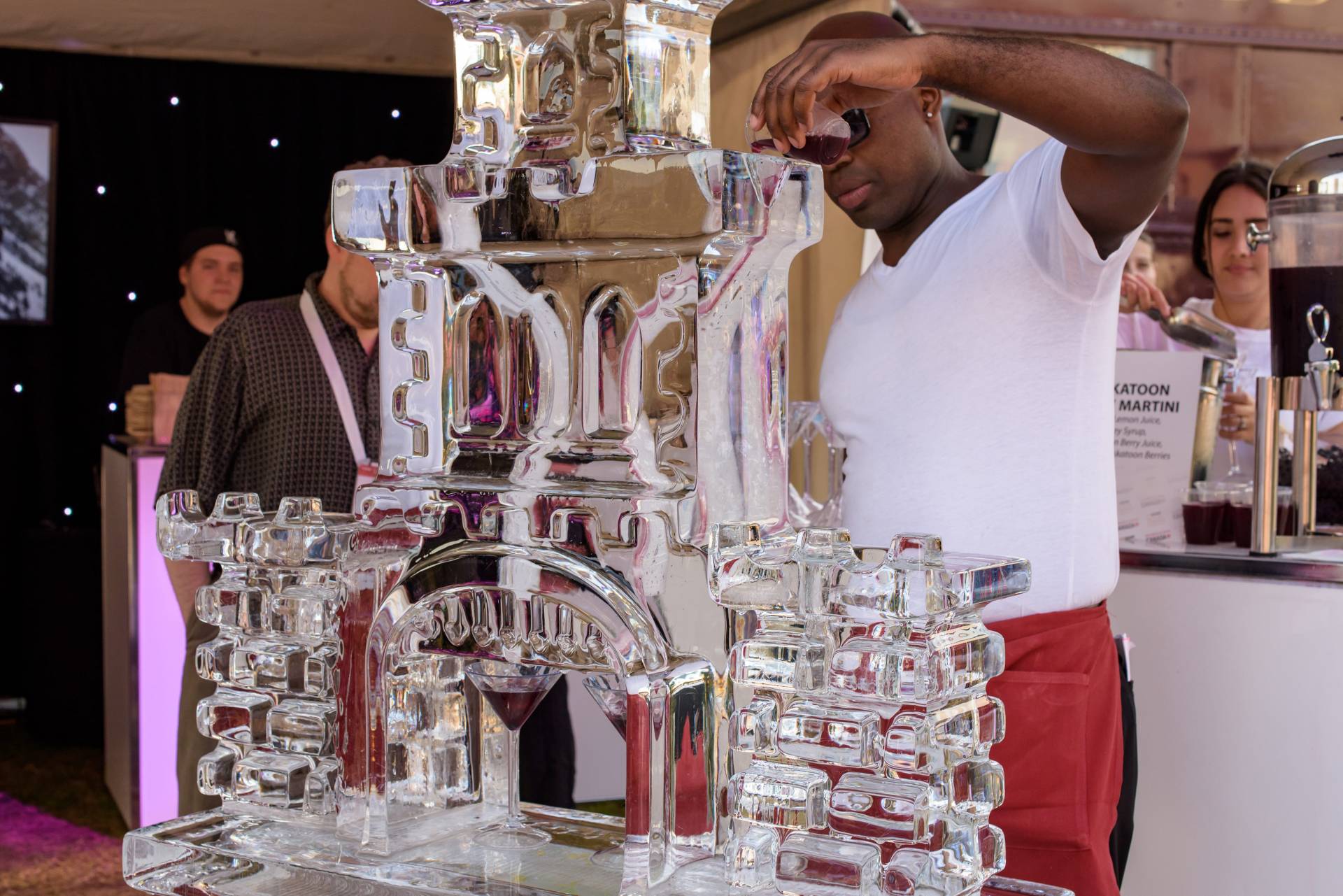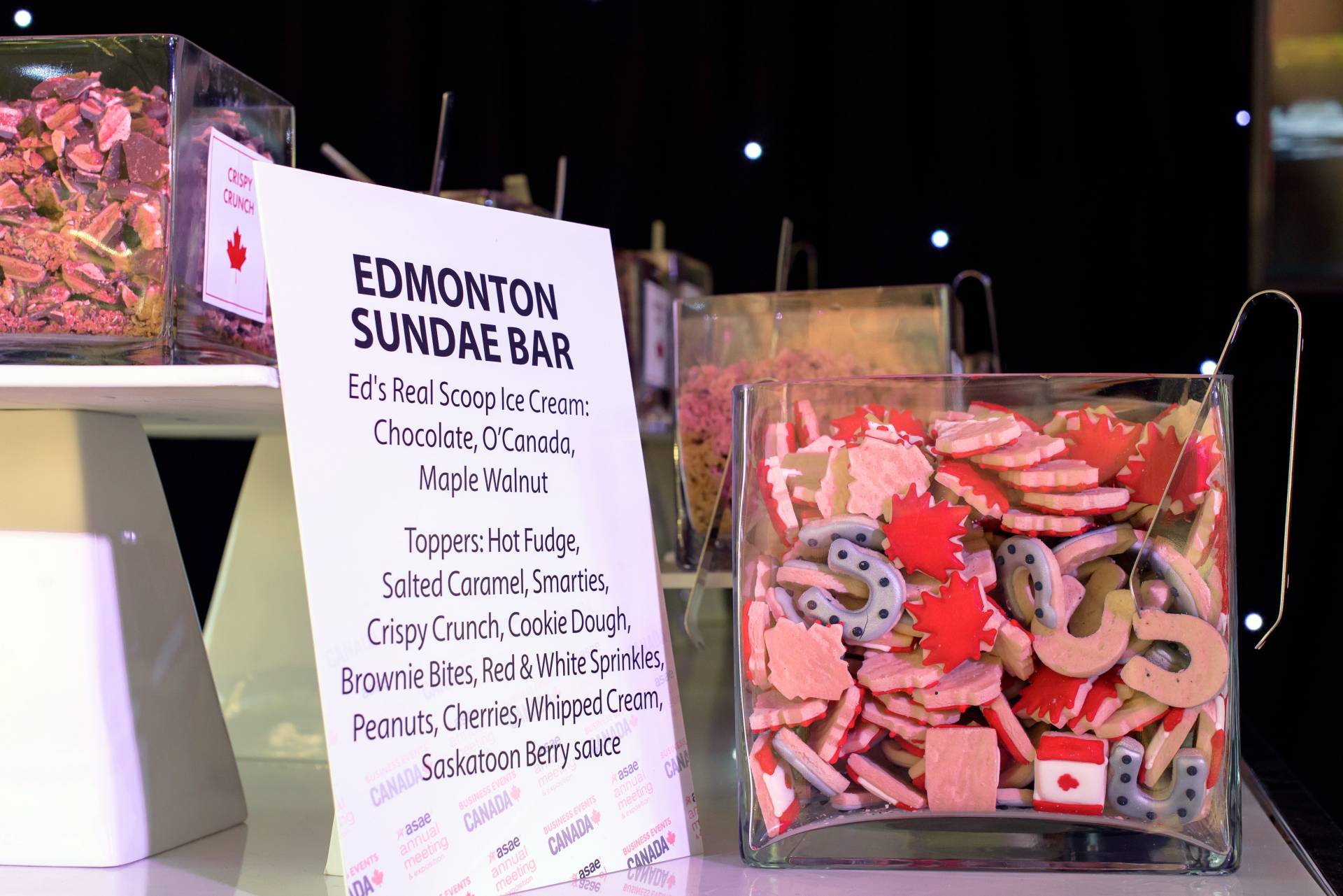 City of Calgary
Stampede Slaw and a BBQ Striploin Sammich – two Calgary staples, were available at our Calgary station.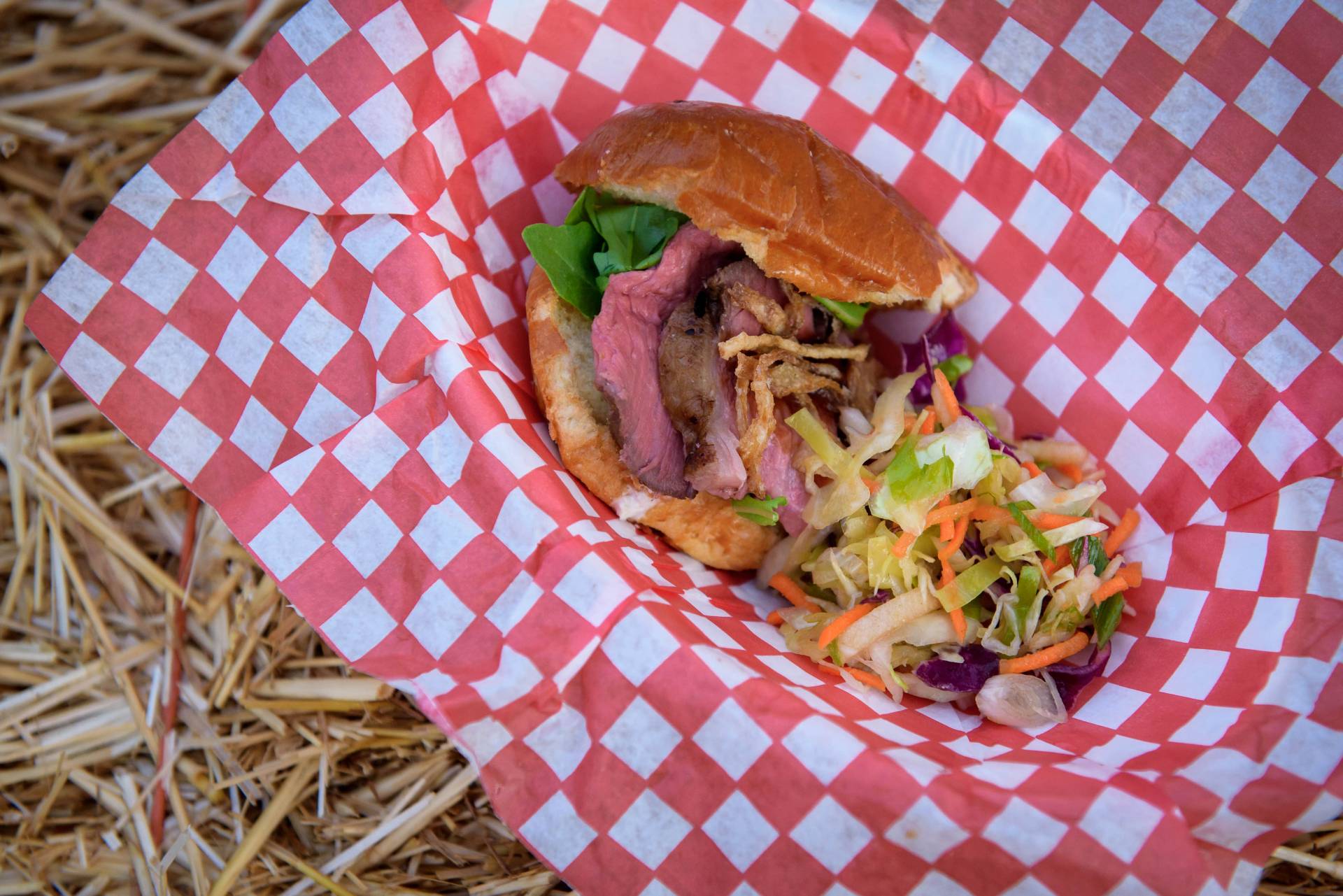 Quebec & Montreal

We couldn't have a Quebec station without including the Canadian classic, Poutine. Aged Quebec Mac & Cheese and Butter Tarts. For Montreal a Smoked Meat Sandwiches was an obvious good choice that attendees could relate to.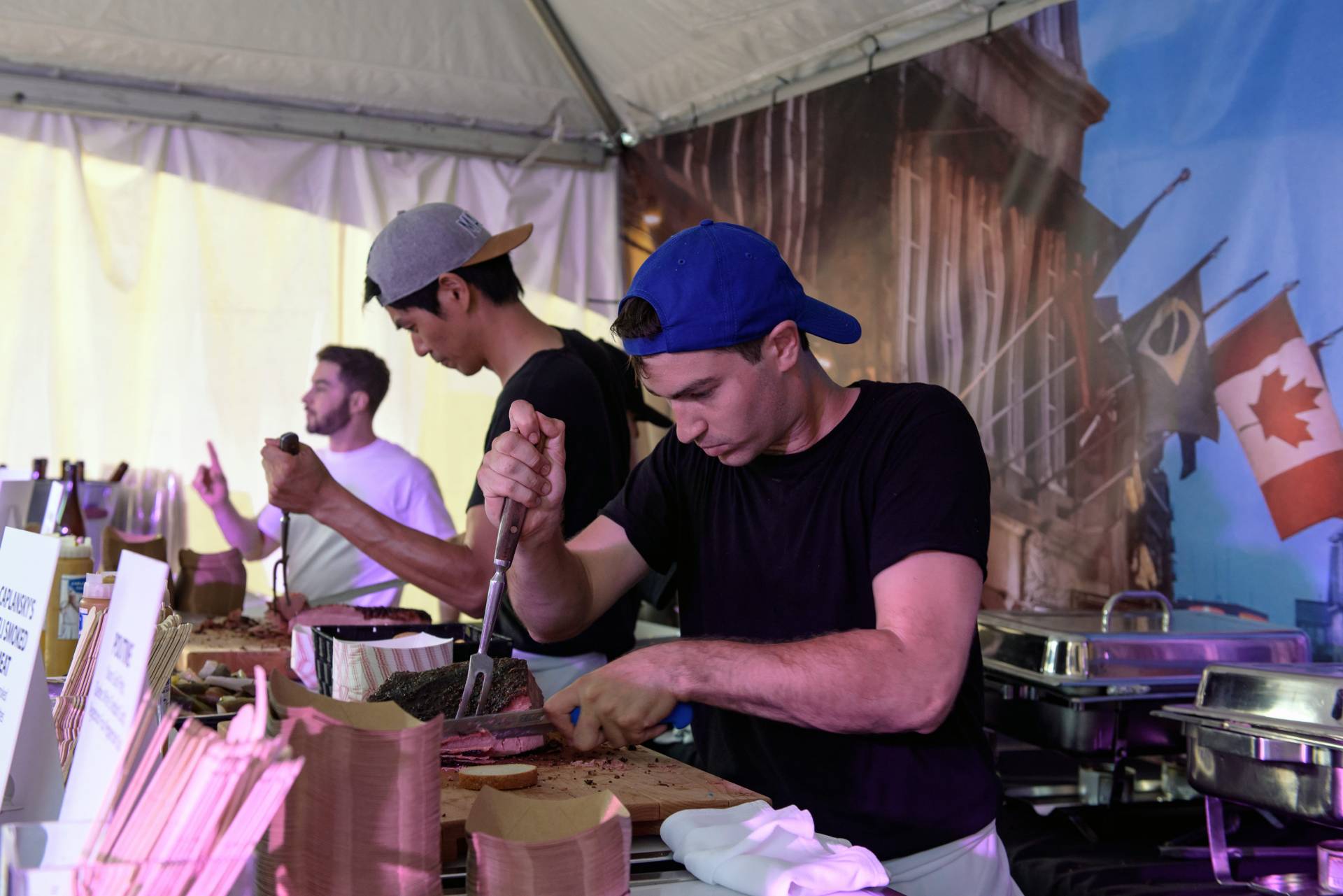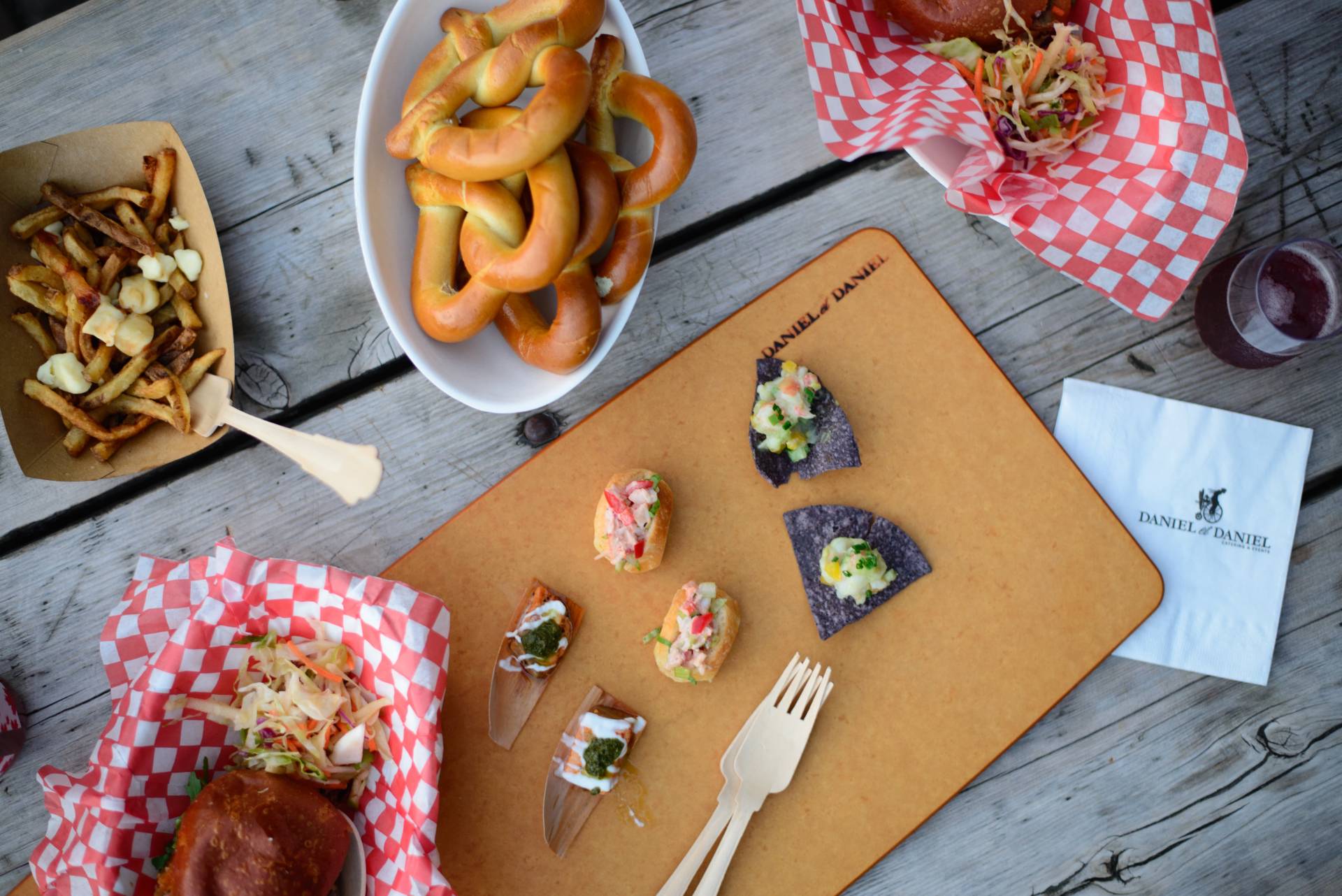 Ottawa
If you've been to Ottawa in the winter, there is a good chance you have a memory of eating a Beaver Tail while skating or playing ice hockey on Rideau Canal. Who doesn't love a Beaver Tail food truck? Cinnamon sugar, chocolate hazelnut, and maple sugar were sprinkled on this delicious fried treat.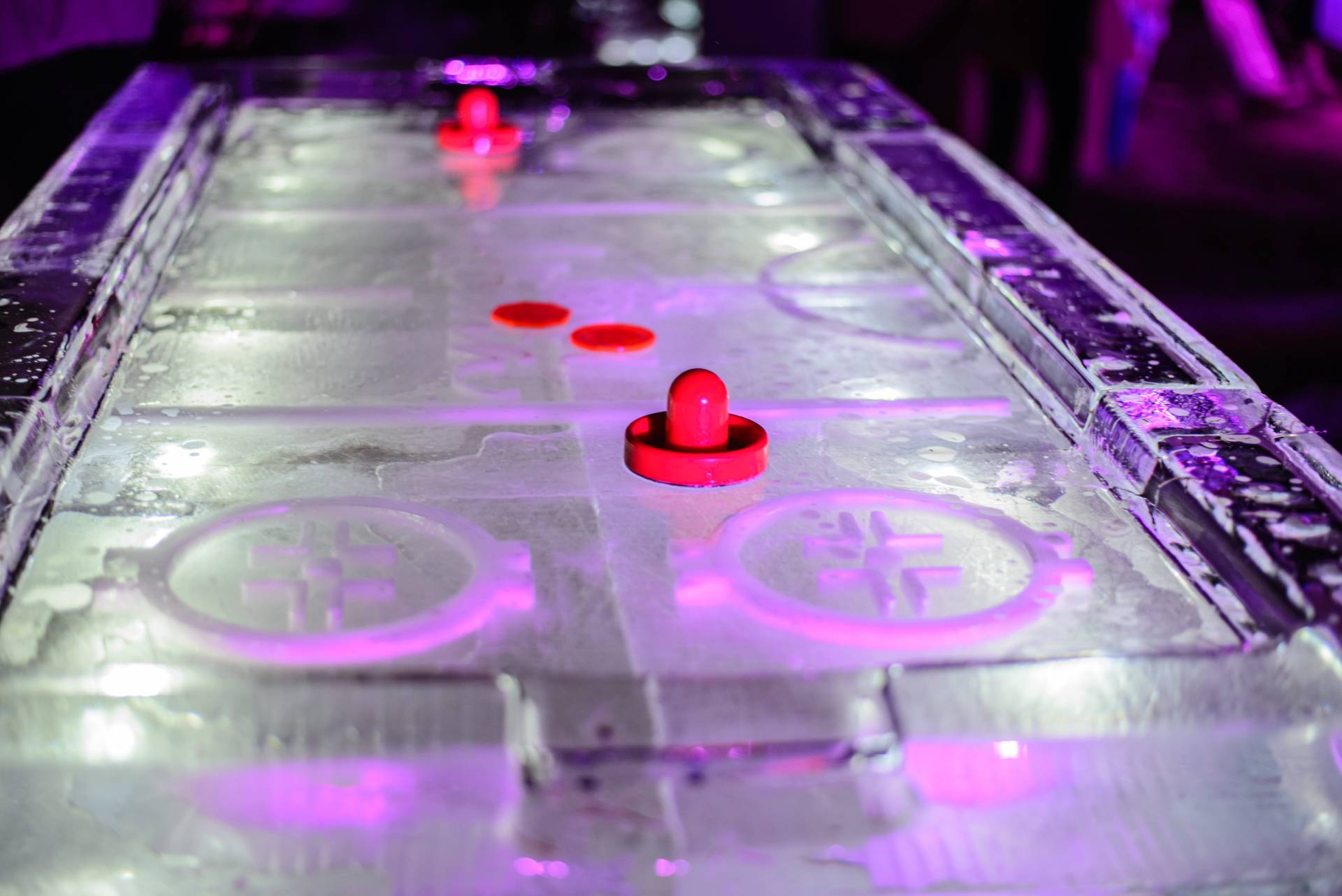 Niagara
What better way to represent the Niagara region than with Ice Wine Slushies and delicious Apple Pie? Yum!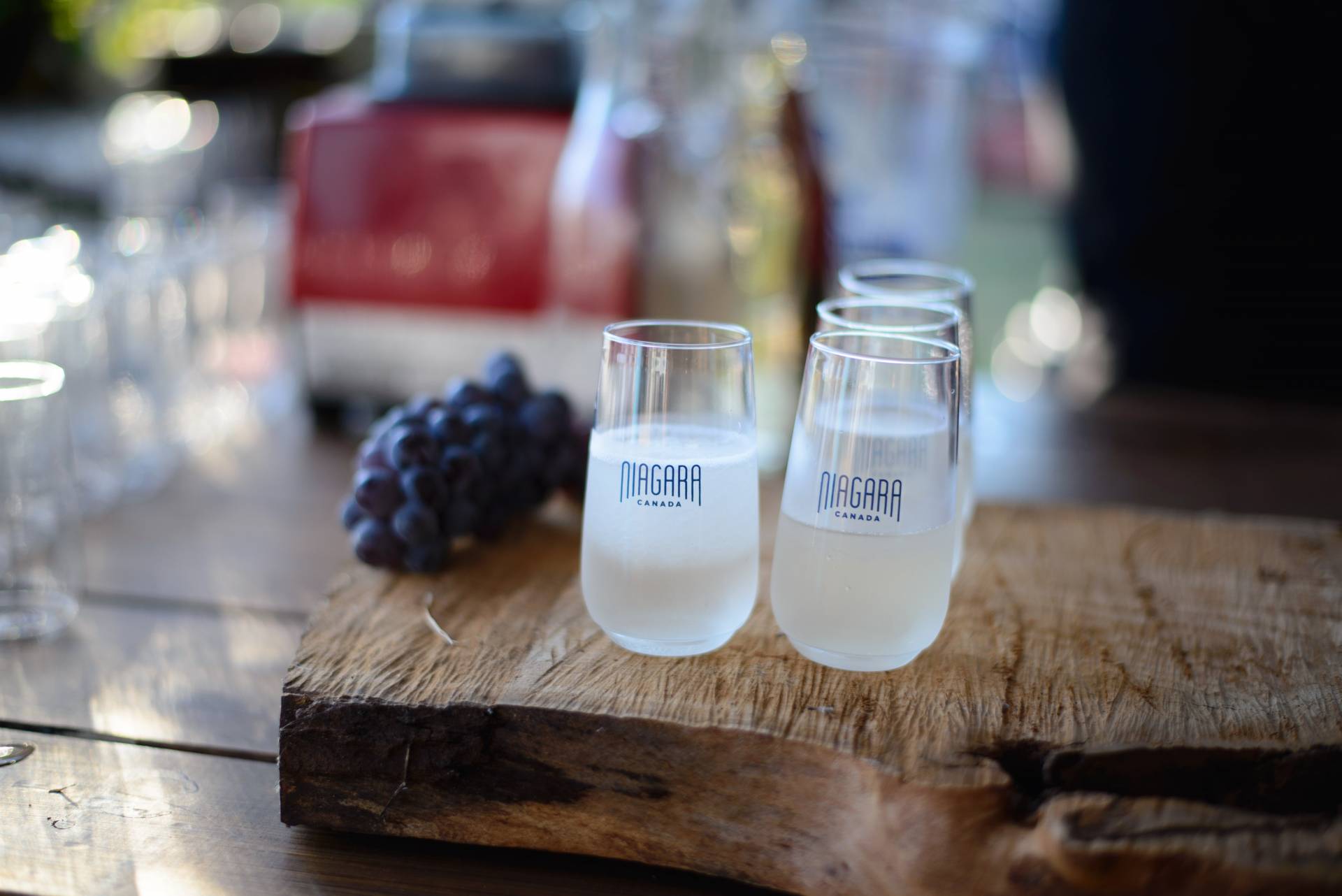 The Daniel et Daniel team was honoured to be a part of this experience and share a taste of Canada with ASAE and their guests. Wishing all the best for ASAE 2018. Daniel et Daniel is a catering & event planning company in Toronto. For catering in Toronto and event planning services please call 416-968-9275 or use our online form to request a quote.
We'd also like to give a huge thank you to all of our partners/collaborators and everyone else who helped make the ASAE closing ceremony an amazing and memorable experience.
General Info
Venue(s): Steam Wistle Brewery and Roundhouse Park
Event Planner: Krista Slack + AYLETT
Catering Consultant: Jake Curl
Staffing: Core Event Staff
Rentals: Event Rental Group (ERG)
Event Furniture: Devine Furniture Rental
Floras: Terrain Flowers
Food Partners
Smoked Meat: Caplansky's
Bevertails: Beavertail Tood Truck
Éclair: Nugateau
Donuts: Jelly Modern Donuts
Oysters: Oysters XO
Oysters: Oyster Boy
Chilled Maple Syrup: Sixty Six Brix
Sunday Topers: Lisa Phillips